South Korea: Launch of First domestically built space rocket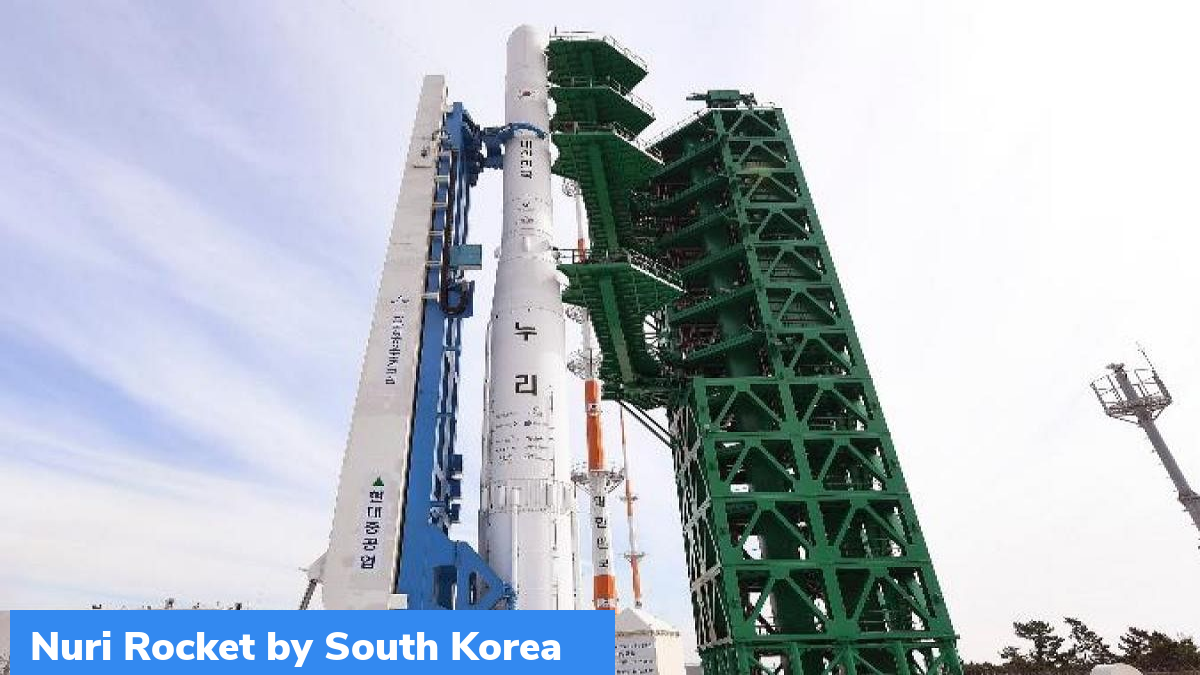 On June 21, South Korea launched its first domestically built space rocket in second attempt. Space rocket was launched months after its previous lift-off could not place a payload into orbit.
Why is this launch significant for South Korea?
Successful launch of the space rocket would boost the growing space ambitions of South Korea. It has also proved that; the country has important technologies to build space-based surveillance system as well as bigger missiles. Since 1990s, South Korea has sent several satellites into space, but all were overseas launch, using rocket built on foreign technology. In 2013, South Korea had launched a satellite from its soil for the first time, but its first stage launch vehicle was manufactured by Russia.
About the launched satellite
The domestically built space rocket is a three-stage rocket, which is carrying a functioning "performance verification" satellite. It is named as Nuri rocket and was blasted from only space launch centre of country, located on a small island off its southern coast.
Results of the launch
Officials will announce the results of launch on June 23, 2022.
Failed attempt by South Korea
South Korea first attempted to launch the satellite in October 2021. In the first attempt, dummy payload of the rocket reached its desired altitude of 700 km. However, it could not enter orbit because third stage engine of rocket burned out earlier than planned.
Where is South Korea placed among other countries?
South Korea is the world's 10th-largest economy. It is a main supplier of semiconductors, smartphones and automobiles across the world. However, its space development programme is behind its Asian neighbours China, Japan and India. If the recent launch is successful, South Korea would become the 10th country in world, to place a satellite into space with its own technology.
Satellites by North Korea
North Korea had placed its first Earth observation satellite into orbit in 2012 while and second was put in 2016. However, there is no proof if these satellites have ever transmitted spaced-based imagery and data to Earth.
Tags: South Korea
Month: Current Affairs - June, 2022
Category: International / World Current Affairs • Science & Technology Current Affairs