Review petition in SC against the Aadhaar verdict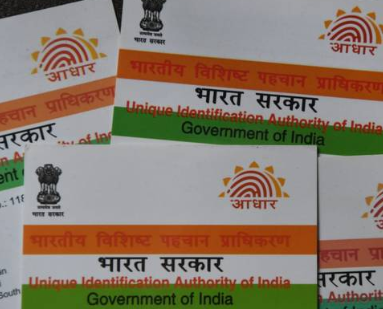 Imtiyaz Ali Palsaniya has filed a review petition in Supreme Court against the Aadhaar verdict in which the Supreme Court had upheld the constitutional validity of the Aadhaar.
SC Verdict on Aadhaar
A five-judge constitution bench while upholding the constitutional validity of Aadhaar had struck down various provisions of the in the Aadhaar Act. Important features of the Aadhaar verdict are:
Supreme Court had said that sufficient security measures are taken to protect data and it is difficult to launch surveillance on citizens on the basis of Aadhaar.
Then CJI Deepak Mishra had asked the government to provide more security measures as well as reduce the period of storage of data.
Centre was asked to bring a robust law for data protection as soon as possible.
The Supreme Court had said that Aadhaar cannot be made mandatory for openings of a bank account and to get mobile connections.
The Supreme Court had upheld the mandatory linking of PAN with Aadhaar and Aadhaar was made mandatory for filing income tax returns.
The government was asked to ensure that illegal migrants are not issued Aadhaar to get benefits of social welfare schemes.
Private companies can't ask for Aadhaar.
The Supreme Court had struck down the provision in Aadhaar law allowing sharing of data on the ground of national security.
The Supreme Court had also upheld the passage of the Aadhaar Bill as a Money Bill by the Parliament.
The petitioner claims that he had filed two impleadment applications on the issue and the Court had failed to consider the grounds raised while delivering the Aadhaar Verdict.
Tags: Aadhaar Act • Aadhaar Verdict • CLAT • Money bill
Month: Current Affairs - December, 2018