Recent Key Decisions of Himachal Pradesh Government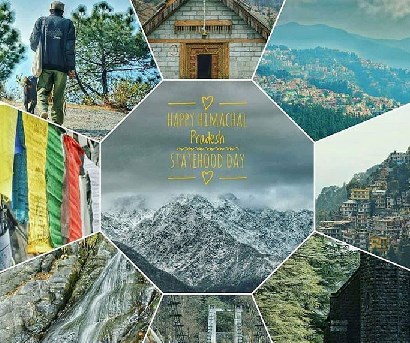 The Himachal Pradesh Cabinet recently announced a series of changes recently, affecting several aspects of the state.
Key Decisions of the Himachal Pradesh Government
Indira Gandhi Mahila Samman Nidhi
The cabinet decided to provide Rs 1,500 per month to all women aged 18-60 years in Spiti valley under the Indira Gandhi Mahila Samman Nidhi. This decision was made during the Himachal Day function on April 15 by Chief Minister Sukhvinder Singh Sukhu. In the previous state budget, the Chief Minister had declared that a raised pension of Rs 1,500 per month would be provided to 2.31 lakh women who were earlier getting a pension of Rs 1,000 and Rs 1,150.
Tax Increase
The cabinet granted its approval to raise the CGCR tax on tobacco in all its forms, which include Pan Masala, Pan Chatney, and tobacco or tobacco substitutes, from Rs 3 per quintal to Rs 4.50 per quintal.
E-Stamping
The cabinet approved the implementation of e-stamping for collecting stamp duty to facilitate business activities. Physical stamp papers will no longer be printed and stamp paper vendors will be authorized as collection centers. The dual system of using both physical stamp paper and e-stamp paper will continue until March 31, 2023, after which the use of physical stamp paper will be entirely discontinued.
Cabinet Sub-Committee
The cabinet formed a sub-committee under the leadership of Deputy Chief Minister Mukesh Agnihotri to create a report on the state's financial condition. The chief minister has been accusing the previous BJP government of causing a debt burden of Rs 75,000 crore, as well as liabilities of more than Rs 11,000 crore, which relate to unpaid salaries, dearness allowance, and pensions of workers.
School Uniforms
The cabinet resolved to provide about 5.25 lakh students (girls and boys) of class I to VIII, who are enrolled in government schools, with Rs 600 via Direct Benefit Transfer (DBT) instead of school uniforms.
Revenue Department
The cabinet also decided to increase the honorarium of nambardars and chowkidars/part-time workers in the revenue department from Rs 3,200 to Rs 3,700 per month and Rs 5,000 to Rs 5,500, respectively. The decision is estimated to benefit some 3,177 Nambardars and 1,950 chowkidars.
Swaran Jayanti Energy Policy
The Cabinet made a decision to modify the Swaran Jayanti Energy Policy, 2021, in order to allow the transfer of land for the establishment of solar power and new and renewable energy projects on a lease/purchase/acquisition basis, in accordance with the relevant provisions of the various Acts related to the matter.
Court Fee
The cabinet also decided to increase the court fee from Rs 6 to Rs 20 for filing any application/petition in the revenue courts or applying attestation of affidavit or any other documents in civil courts other than the High Court.
Tags: Himachal Pradesh • Indira Gandhi Mahila Samman Nidhi
Month: Current Affairs - May, 2023
Category: States Current Affairs