Javed Akhtar: First Indian to receive Richard Dawkins Award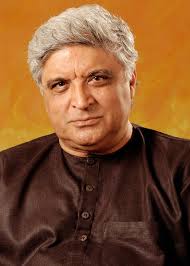 Javed Akhtar has become the first Indian to receive the Richard Dawkins award.
About Javed Akhtar
Javed Akhtar is a renowned lyricist in the Indian film industry. He was awarded Padma Shri in 1999. He has also won the Sahitya Akademi award and Padma Bhushan.
It is to be noted that Javed Akhtar raised voice on social media like twitter, literary events and in interviews about the issues with Citizenship Amendment Act, public policy, reopening of liquor shops after lock down, communism in the society, etc.
Richard Dawkins Award
The award is presented by the Atheist Alliance of America (an NGO). The awards are presented to those distinguished individuals that come from the world of scholarship, science, education or environment and proclaim values of rationalism, secularism upholding scientific truth.
Richard Dawkins is an ethologist, author and an evolutionary biologist. The Atheist Alliance International is a non-profit organization that creates awareness and educates public about atheism.
Tags: Atheism • Cinema • Citizenship Amendment Act (CAA) • Communist • Hindi Cinema