India Signs Agreement with Russia for on Chakra III Attack Submarine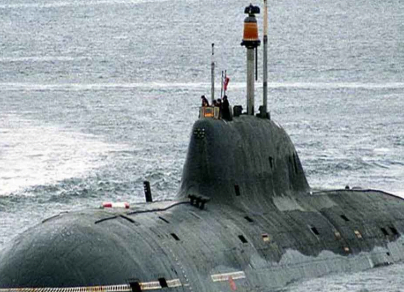 India and Russia have signed an agreement for the leasing of a nuclear-powered attack submarine for the Indian Navy for a period of 10 years.
About the Agreement
Russia will be delivering the Akula class submarine, to be known as Chakra III, to the Indian Navy by 2025.
India had earlier leased two nuclear submarines from Russia. They are INS Chakra leased in 1988 under a three-year lease and second INS Chakra was taken on lease in 2012 for a period of 10 years.
Russia will lease Akula class submarine for the period of 10 years at the cost of USD 3 billion.
Chakra III will be equipped with Indian communication systems and sensors, including the indigenously-developed USHUS integrated sonar system and Panchendriya sonar.
Chakra III get a unified submarine sonar and tactical control system, which are already in use on the INS Arihant. The Chakra III will also get a refurbished hull.
Chakra III weighing around 8,140-ton will have a submerged speed of 30 knots and an operating depth of 530 meters and will be capable of carrying a crew of 73.
Chakra III will also be loaded with four 650-millimetre and four 533-millimetre launch tubes for firing Type 65 and Type 53 torpedoes. Both of these torpedoes are made in Russia.
Chakra III will be powered with 190 mW nuclear reactor.
Addition of a nuclear-powered submarine is an attempt to bolster the naval prowess of the country as a counter to attempts being made by China to expand its influence in the Indian Ocean region. India has already commissioned French Scorpene submarine INS Kalvari and is in the process of inducting another French Scorpene submarine INS Khanderi.
Month: Current Affairs - March, 2019