Goa State Shack Policy 2023-2026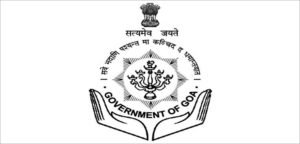 The Goa government has recently approved the 'Goa State Shack Policy 2023-2026,' allowing the erection of temporary beach shacks, deck beds, and umbrellas for the upcoming three tourist seasons. Beach shacks, made from eco-friendly materials, have been a popular attraction for tourists in Goa. This policy aims to regulate their operation, but it has sparked concerns among traditional shack owners.
Policy Overview
The policy permits unemployed individuals of Goan domicile to operate 'temporary' beach shacks during the peak tourist season from September 1 to May 31.
By June 10, all shacks must be dismantled.
North Goa is allowed 259 shacks, and South Goa can have 105 shacks.
Shack licenses are allocated through a draw of lots based on experience categories, with one shack per family.
Changes in the New Policy
Age Clause Controversy: The policy initially included an age clause, limiting applicants' age to be between 18 and 60. This raised concerns among traditional shack holders, leading to protests. The government decided to remove this clause after discussions with shack owners.
Experience Criteria: The eligibility criteria for experience have been relaxed, with 90% of shacks to be allotted to those with at least one year of experience and 10% to newcomers.
Mandatory Goan Cuisine: To address complaints about missing Goan food in shacks, the new policy makes it mandatory for shacks to serve Goan cuisine.
Digital Coast Proposal: The policy proposes a 'Digital Coast' where shack allottees will use POS (point of sale) machines for digital transactions.
Increased Penalties: Penalties for subletting a shack have been raised from Rs 10 lakh to Rs 25 lakh. A fine of Rs 10,000 will be imposed for unhygienic toilets.
Keri Beach Exclusion: South Goa's Keri beach will not have beach shack allotments in the 2023-24 season due to ongoing beach erosion protection work by the Water Resources Department.
Concerns Raised by Shack Owners
Retirement Age: Shack owners criticized the age limit clause, stating it was an attempt to push out traditional shack operators. The government later removed this clause.
Experience Requirements: While the policy claims to help newcomers by relaxing experience criteria, shack owners argue that operating a shack requires expertise and know-how.
Cleanliness Definitions: The policy lacks clear definitions of cleanliness standards, making it subjective and prone to arbitrary fines.
Financial Barriers: The cost of setting up a shack is substantial, and unemployed individuals may struggle to secure the necessary funds. Shack owners suggest subsidies or loan schemes.
Legal Heirs' Rights: The policy restricts the rights of legal heirs to operate a shack for only one tourist season after the allottee's death.
Picket Fencing: Shack owners are concerned that picket fencing, a requirement under the policy, will hinder the movement of tourists and fishermen on the beach.
Timeline for Shack Setup
Ideally, provisional licenses should be issued at least a month before the tourist season begins.
However, as of late September, the process is behind schedule, and shack owners are facing delays in setting up their establishments due to pending discussions and permissions.
Month: Current Affairs - September, 2023
Category: States Current Affairs