PMMVY beneficiaries cross 1.75 Crores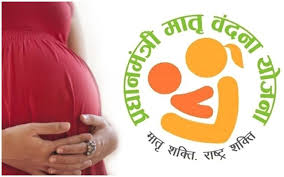 The Ministry of Women and Child Development has informed to the parliament that the Pradhan Mantri Matru Vandana Yojana which is central government's maternity benefit scheme has crossed 1.75 crore eligible women till the financial year 2020.
Highlights
The central government initial estimate states that the government had the aim of covering 51.60 lakh women per year under the scheme.
As per the written reply to the Parliament, sum total of ₹5,931.95 crore has been paid to the 1.75 crore eligible beneficiaries in the financial year 2018 to 2020.
In the fiscal year 2020-2021, ₹2,063.70 crore was paid to 65.12 lakh eligible beneficiaries.
About Pradhan Mantri Matru Vandana Yojana (PMMVY)
PMMVY scheme was launched by the Ministry of Women and Child Development (MWCD).
The scheme comprises of the provision of assisting the pregnant women and lactating mothers with Rs 5,000 on the birth of their first child.
This amount is paid in three instalments after certain conditions are fulfilled.
What are the conditions for beneficiaries?
The PMMVY scheme targets only those women who are delivering their first child.
Further, the pregnant women are required to do the registration early.
The women should have at least one ante-natal check-up and registration of child birth.
The maternity benefits are not provided to women in the regular employment with the Central Government or State Government.
Women employed in any Public Sector Undertaking or who are receiving similar benefits under any law are not eligible for the maternity benefits.
Objectives of the scheme
The scheme was launched with the objective to provide the partial compensation for the wage loss so that the woman can take proper rest before and after delivery of the first living child and to provide the cash incentives in order to improve the health seeking behaviour and raise awareness regarding the health benefits among the Pregnant Women and Lactating Mothers.
Month: Current Affairs - February, 2021
Category: Government Schemes Current Affairs
Topics: Ministry of Women and Child and Development • PMMVY • PMMVY beneficiaries • Pradhan Mantri Matru Vandana Yojana
Latest E-Books