Current Affairs : August 12, 2011
Cells that Can Destroy Leukemia developed by US Scientists

U.S. scientists developed cells that can destroy leukemia in three weeks

That could lead to new and effective treatments for deadly blood cancer

A new engineering technique involving leukemia patients treated with their own T cells

T cells: A type of white blood cells that were genetically modified to target and destroy tumors within the patient's body

White blood cells are unable to distinguish tumor cells from healthy tissue, allowing cancer to spread out of control

To overcome this problem, scientists inserted a protein called chimeric antigen receptor on white blood cells so that they can attack tumor cells

Inserted protein will bind with another protein called CD19 that is present in Leukemia tumour cells

This results in the proliferation of T cells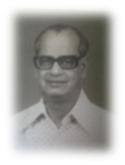 R. Narasimhan, Veteran Journalist and Advertising Professional passed away

Veteran journalist and advertising professional, R. Narasimhan passed away

Mr. Narasimhan joined The Hindu as a sub-editor in 1950

He was responsible for the formation of the National Hindu Press Employees Union and has served as vice president and general secretary of the Madras Union of Journalists.

India's desert State Rajasthan's First-ever Export of Certified Organic Food to the US

The first-ever consignment of certified organic food to be exported from Rajasthan to the United States

The organic food comprised mainly conventional pulses for which there is a heavy demand in the U.S.

The pulses were produced from the processing unit of the Morarka Organic Foods in Sitapura Industrial Area

Organic farming culture gaining ground in Rajasthan is deemed to be as significant as Harit Kranti (Green Revolution) introduced in 1965 by the then Prime Minister Lal Bahadur Shastri, as a result of which the wheat imports from the U.S. had stopped

TrES-2b (or Kepler-1b): Coal-Black Alien Planet Is Darkest Ever Seen

TrES-2b (or Kepler-1b)

: An extrasolar planet orbiting the star GSC 03549-02811 located 750 light years away

The planet has been identified in 2011 as the darkest known exoplanet, reflecting less than 1% of sunlight

It is darker than any planet or moon in our solar system

NASA's Kepler spacecraft was used by the astronomers to make this observation

TrES-2b was discovered in 2006 by the Trans-Atlantic Exoplanet Survey

It orbits its star at a distance of only three million miles. The star heats TrES-2b to a temperature of more than 1800 degrees Fahrenheit

TrES-2b orbits the star GSC03549, which is located about 750 light-years away


It can be observed near the constellation Draco


 
TrES-2b is the darkest known exoplanet, reflecting less light than coal or black acrylic paint.It is not clear why the planet is so dark. One reason might be a lack of reflective clouds like those that make brilliant Jupiter, due to the proximity TrES-2b to its parent star and therefore high temperature. Another reason could be the presence in the atmosphere of chemicals that absorb light such as sodium vaporized titanium oxide or potassium gas.
'Citizens have right to invoke RTI Act to fight corruption': SC

The Supreme Court articulated that the Citizens have a right to invoke the RTI Act to fight corruption and bring in transparency and accountability in the administration
A bench of justices R V Raveendran and A.K. Patnaik opined that the provisions of RTI Act should be enforced firmly and all pains should be made to bring to light the necessary information under clause (b) of section 4(1) of the Act which relates to securing transparency and accountability in the working of public authorities and in discouraging corruption
The bench made the remarks while dismissing the Central Board of Secondary Education's plea that Students have no right to examine their assessed answer scripts
The apex court however, said that the Act should not be misused for extracting impractical information in an indiscriminate manner
IOC launches multi-function regulators for LPG cylinders

State-owned Indian Oil Corp (IOC) launched multi-function regulators for domestic cooking gas cylinders
The Multi-functional domestic presser regulator has numerous safety features which include leak detection, child lock, gas level indicator and excess flow shut-off feature
The safety features of the regulator will be helpful in making kitchens safe and convenient 

Month: Current Affairs - August, 2011
Topics: Astronomy • Chimeric antigen receptor T cell • Draco • Exoplanetology • Exoplanets • Giant planets • GSC 03549-02811 • Hot Jupiters • Kepler space telescope • Physical sciences • Planetary science • TrES-2b
Latest E-Books