Benami Transactions (Prohibition) Amendment Act, 2016 comes into force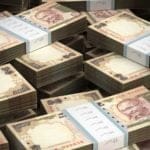 The Benami Transactions (Prohibition) Amendment Act, 2016, designed to curb black money and passed by parliament in August 2016, came into effect.
The new law amended the Benami Transactions Act, 1988 and renamed as the Prohibition of Benami Property Transactions (PBPT) Act, 1988. The amendment act also to strengthen the parent Act in terms of legal and administrative procedure.
What is benami transaction?
The benami (without a name) transaction refers to property purchased by a person in the name of some other person.  The person on whose name the property has been purchased is called the benamdar and the property so purchased is called the benami property. The person who finances the deal is the real owner.
Key Highlights Benami Transactions (Prohibition) Amendment Act, 2016
Persons indulging in benami transactions may face up to 7 years' imprisonment and fine.
Furnishing false information is punishable by imprisonment up to 5 years and fine
Properties held benami are liable for confiscation by government without compensation
Initiating Officer may pass an order to continue holding property and may then refer case to Adjudicating Authority which will then examine evidence and pass an order.
Appellate Tribunal will hear appeals against orders of Adjudicating Authority. High Court can hear appeals against orders of Appellate Tribunal.
Month: Current Affairs - November, 2016
Topics: Benami Transactions • Bills and Acts • black money • National
Advertisement