Birla Corp to acquire Lafarge's two Indian units for Rs. 5000 crore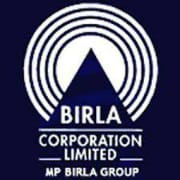 Birla Corporation has signed an agreement with French-based Lafarge Group to acquire its Jojobera unit in Jharhkand and Sonadih in Chattisgarh for sum of Rs. 5000 crore.
The Lafarge disinvested these two units in order fulfil the directions given by Competition Commission of India (CCI) as a part to conclude its mega global merger with Swiss-based Holcim Ltd and its operations in Indian, the merger took place on 15 July 2015.
As per the acquisition deal Birla Corp will acquire these cement units along its brands 'Concreto' and 'PSC' and also its management team.
These two plants have total cement capacity of 5.15 million tonnes per annum (mtpa) and have adequate reserves of limestone.
After the disinvestment by Jafarge-Holcim group, its cement capacity will come around 68 million tonnes in India. The local cement companies ACC cement and Ambuja Cement are part of this group.
About Birla Corp:
Birla Corp was incorporated in 1919 as a part of the MP Birla Group. It is one of the leader in domestic cement sector and also has presence in jute sector.
The company's cement operational capacity is 10 million Tonnes per annum (mtpa) and after completion of this deal its capacity will increase to 15 mtpa.
About Lafarge India:
It is France-based Company that has specialisation in cement, concrete, construction aggregates and is world leader in building materials.
It entered in Indian market in 1999 currently holds 6 cement plants and 68 ready-mix concrete plants in India.
Lafarge merged with Swiss cement company Holcim on Swiss on 15 July 2015 and is operational around the globe under the name LafargeHolcim.
Tags: Acquisitions • Birla Corp • Business • Cement Sector • Lafarge
Month: Current Affairs - August, 2015
Latest E-Books