Turkish musician Kudsi Erguner named UNESCO Artist for Peace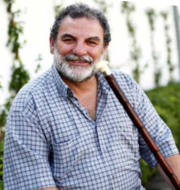 Turkish musician Kudsi Erguner was appointed as the UNESCO Artist for Peace by the Director-General of UNESCO, Irina Bokova.
He was appointed after the opening ceremony of the 40th session of the World Heritage Committee (WHC) held in Istanbul, Turkey.
He was named UNESCO Artist for Peace in recognition of his
Efforts to promote the universal values of music, an essential instrument of dialogue between cultures.
Contribution to the protection of musical heritage, his support for the International Decade of the Rapprochement of Cultures (2013-2022).
Unwavering commitment to the ideals of the Organization.
About Kudsi Erguner
Kudsi Erguner was born in 1952 in Turkey. He is a musician, player of the ney (reed flute), musicologist, composer, teacher, author and translator.
He was trained by his father, Ulvi Ergüner who was the last great master of the ney flute. He has given concerts all over the world and helped revive traditional musical trends.
He has collaborated with prestigious artists such as Maurice Bejart, Peter Brook, Peter Gabriel and Didier Lockwood which helped to spread this music to Western audiences.
About UNESCO Artists for Peace
They are internationally renowned personalities who use their charisma, influence and prestige to promote the message and UNESCO programs. The programme was started in 1995.
By appointing them, UNESCO works with them to increase public awareness regarding key development issues and the role of the Organization in these areas.
Tags: Art and Culture • Awards • Honours • Kudsi Erguner • Turkey
Month: Current Affairs - July, 2016