Nuclear technology Current Affairs, GK & News
March, 2020, marks 50 years since the introduction of the first global arms control treaty, the NPT, in 1970. About the Treaty The Nuclear Non-Proliferation Treaty is an international treaty to prevent the spread of nuclear weapons and its technologies in order to achieve nuclear disarmament. The treaty was opened for signature in 1968 and ..
Topics: NPT • Nuclear disarmament • Nuclear technology
Russia launched world's first floating nuclear reactor called Akademik Lomonosov, sending it on epic journey across the Arctic. It was launched and loaded with nuclear fuel from Arctic port of Murmansk for its 5,000 kilometre voyage to Pevek in northeastern Siberia. On arriving in Pevek, it will replace local nuclear plant and closed coal plant. ..
Month: Current Affairs - August, 2019
Category: Science & Technology Current Affairs
Topics: Akademik Lomonosov • Artic region • Chernobyl on ice • floating nuclear reactor • Nuclear technology • nuclear Titanic • Rosatom • Russia • World's first
Russian state-run atomic energy corporation Rosatom has successfully tested the world's first Floating Nuclear Power Plant (FNPP) – Akademik Lomonosov. The FNPP has a capacity of 70MW and is equipped with two reactors of 35MW each. It has an operational life span is 40 years, with the possibility of being extended up to 50 years. ..
Topics: Akademik Lomonosov • Bilibino • Bilibino Nuclear Power Plant • Institute of Physics and Power Engineering • Nuclear power stations • Nuclear technology • Rosatom • Russian floating nuclear power station • Science and technology in Russia
With tons of cold war era nuclear waste and decades of bomb making, US started this undergroung nuclear waste isolation program. The program has now successfully proved that radioactive waste could be safely disposed deep underground rendering less threat to the environment. However there had been minor accidents in the plant. A radiation leak in ..
Category: Environment Current Affairs
Topics: Energy • Environmental impact of nuclear power • Hazardous waste • High-level radioactive waste management • Nuclear and radiation accidents and incidents • Nuclear history of the United States • Nuclear physics • Nuclear technology • Radioactive waste • Radioactive Waste Repository Authority • Radioactivity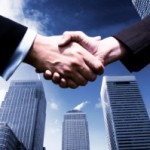 Union Government has appointed renowned scientist Nageshwara Rao Guntur as Chairperson of Atomic Energy Regulatory Board (AERB). His appointment as the AERB chairperson will be for three years. Guntur is the chairman, Project Design Safety Committee, Prototype Fast Breeder Reactor (PFBR) and former distinguished scientist Nuclear Power Corporation of India Ltd (NPCIL). Atomic Energy Regulatory ..
Month: Current Affairs - November, 2018
Category: Awards, Persons & Places in News • Persons in News
Topics: AERB • appointments • Atomic Energy Regulatory Board • Energy • Nageshwara Rao Guntur • Nuclear energy • Nuclear energy in India • Nuclear technology • Persons in News • Science and technology in India • Tarapur Atomic Power Station