Myanmar: Current Affairs, GK & News - 2020-2021
20th June: World Refugee Day
Published: June 20, 2020
To honor refugees across the globe, the United Nations designated 20th June to be observed as World Refugee Day in its Resolution 55/76 on  4th December 2000. The first World Refugee Day was observed on 20th June 2001. The theme of 2020 World Refugee Day: Every Action Counts This year's theme is to remind the ..
Month: Current Affairs - June, 2020
Category: Important Days & Events in Current Affairs
Topics: Afghanistan • Earthquake • Myanmar • South Sudan • Syria • Tsunami • UNHRC • United Nations • Venezuela • World Refugee Day
Lebanon: First Arab Country to legalize Marijuana cultivation
Published: April 23, 2020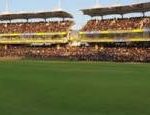 On April 23, 2020, Lebanon became the first Arab country to legalize marijuana cultivation. This has been done by the Lebanese Parliament in order to boost the export of marijuana. Highlights The cannabis plant has been farmed illegally in Lebanon in the fertile Bekaa Valley. Today the country has legalized marijuana cultivation for industrial and ..
Month: Current Affairs - April, 2020
Category: International Current Affairs
Topics: Afghanistan. Pakistan • Cannabis • golden crescent • Golden Triangle • Heroin • Illegal cultivation • Iran • Mekong river • Myanmar • Thailand
India-Myanmar Pacts
Published: February 29, 2020
During the state visit of Myanmar's president U Win Myint, 10 pacts were signed between the two neighbours in view of improving sub-regional connectivity in the Indo–Pacific region. Which two places are to be connected by the India-Myanmar cross border bus service? A cross border bus service is to be established between India and Myanmar ..
Topics: Barc • Bhabhatron II • Cancer • Indo-Pacific • Land Border Crossing Agreement • Myanmar • QIP scheme
Bangladesh: Regularly submerging Island to house 100,000 Rohingya refugees
Published: January 17, 2020
The Bangladesh Government has planned to accommodate 100,000 Rohingya refugees in its Bhasan Char Island. Highlights The island, Bhasan Char that is regularly submerged in water during monsoon has been fortified with embankments and flood protection to relocate Rohingyas here. However, the date of relocation has not been announced. Hospitals, mosques and houses have been ..
Month: Current Affairs - January, 2020
Category: International Current Affairs
Topics: Bangladesh • Myanmar • Refugees • Rohingyas • Rohingyas crisis • United Nations
ICJ to announce decision against Myanmar on 23rd January
Published: January 15, 2020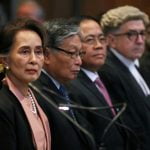 The principal judicial organ of the United Nations, International Court of Justice (ICJ) on emergency measures will be announcing its decisions on provisional measures against a genocide case on Myanmar on the 23rd January 2020 as informed by the Minister of Justice of Gambia on Tuesday, 14th January 2020. The case of alleging Myanmar for ..
Month: Current Affairs - January, 2020
Topics: Aung San Suu Kyu • International Court of Justice • Myanmar • Rakhine State • Rohingya conflict • Rohingya genocide • Rohingya Muslims • State Counsellor of Myanmar • The Gambia • United Nations
Advertisement