Monetary reform Current Affairs, GK & News
The Reserve Bank of India has transferred a surplus of Rs. 1.76 lakh crores to the Indian Government. This payment, which is equal to 1.25% of the Indian GDP (in nominal rates for 2018-19) aims to provide some breathing space for the Indian government and allow it to make a higher capital expenditure on infrastructure ..
Topics: Banking • Banks • Bimal • Central bank • Economy • Finance in India • Financial services • Indian Economy • Monetary Policy • Monetary reform • Open market operation • RBI • RBI Surplus • Reserve Bank of India
The Reserve Bank of India (RBI) has decided to inject rupee liquidity into the system through long-term foreign exchange buy/sell swap — a first-of-its-kind instrument used for liquidity management. The RBI would conduct dollar-rupee buy/sell swap auction of $5 billion for tenor of 3 years on March 26 to inject rupee liquidity for longer duration. ..
Topics: Auction • Bond • Economy • Finance • Financial markets • Market liquidity • Monetary Policy • Monetary reform • Money • Open market operation • Reserve Bank of India • Swap
The Republic of the Marshall Islands (RMI) will become the first sovereign nation to issue a cryptocurrency that will be legal tender. The new currency is called "Sovereign" with the symbol "SOV". The SOV will be distributed to the public via an Initial Currency Offering (ICO). It will circulate as legal tender in the country, ..
Topics: Countries • cryptocurrencies • Currency • Digital currency • Economy • Foreign exchange market • Legal tender • Monetary reform • Money • Petro • Sovereign Currency Act
Moody's Investors Service has recently estimated India's GDP growth forecast for year 2018 & 2019. In it, it has kept the GDP growth forecast for India in the calendar year 2018 unchanged at 7.6 % and for 2019 at 7.5 %, amid signs of economic recovery from the negative impact of demonetisation and disruption caused ..
Topics: Indian banknote demonetisation • Monetary reform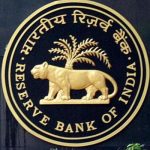 In a major move to deal with extra liquidity created in the system due to the demonetisation drive, the Central government as per the directions of the Reserve Bank of India raised the ceiling on Market Stabilization Scheme from Rs. 30,000 Crores to Rs. 6 Lakh Crores. The Banks saw a huge surge in deposits ..
Category: Government Schemes Current Affairs
Topics: Economy • Finance in India • Indian banknote demonetisation • Market liquidity • Monetary Policy • Monetary reform • Money • Open market operation • Reserve Bank of India