Hydrology Current Affairs, GK & News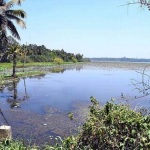 Vellayani Lake is one of the largest freshwater bodies in Kerala. A recent study show that the lake has almost shrunk by half its original size. The report, 'Revive Vellayani – a geospatial perspective – facts and figures' was based on the studies by the Swasthi Foundation on the state's second largest freshwater body. It ..
Topics: Groundwater • Hydrology • Lake • Physical geography • Topographic wetness index • Vellayani • Vellayani - A Lake in Distresss • Water
The first-of-its-kind-ready-reckoner 'Red Atlas Action Plan Map' has been launched by Vice-President M Venkaiah Naidu along with the 'Coastal Flood Warning System App (CFLOWS-Chennai). The 'Red Atlas Map' is prepared by the Union Ministry of Earth Sciences to aid Tamil Nadu government in effective flood mitigation in Chennai which witnessed the worst deluge in 2015. ..
Topics: Chennai • Coromandel Coast • Flood • Flood control • Hydrology • Nature • Physical geography • South Indian floods • Water
The 14th Conference of Parties (COP14) to the UN Convention to Combat Desertification (UNCCD) has officially released the Drought Toolbox, which is a one-stop shop for all actions on drought. The toolbox can be used by countries to assess drought risks in their regions much in advance, and prepare to deal with the water scarcity. ..
Topics: Civil defense • Climatology • Conference of the Parties • Desertification • Drought • Hydrology • Law by country • Politics by country • Soil • Water scarcity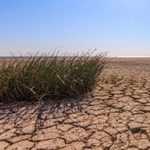 The United Nations Convention to Combat Desertification (UNCCD) launched a drought toolbox. The toolbox uses a total of 15 to 30 different parameters to assess drought risk and vulnerability of a geographical region. This is expected to ease the process for global governments to declare a drought. Drought Toolbox The toolbox provides stakeholders with easy ..
Topics: Civil defense • Climatology • Current Affairs – July, 2013 • Drought • Drought in Australia • Drought in the United Kingdom • Hydrology • Meteorology • Physical geography • Water
Prime Minister Narendra Modi in his independence day speech announced that more than Rs 3.5 lakh crore will be spent in the coming years under the Jal Jeevan Mission to bring piped water to households. Access to Clean and Safe Water Over the years, the central and state governments have been making efforts to increase ..
Topics: Drinking water • Greywater • Groundwater • Hydrology • Irrigation • Piped water to households • Rainwater harvesting • sanitation • Water • Water conservation • Water resource management • Water resources • Water supply