Greenhouse gas emissions: Current Affairs, GK & News - 2020-2021
NITI Aayog and Netherlands sign "Decarbonisation and Energy Transition Agenda"
Published: September 30, 2020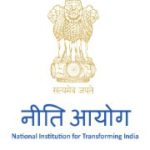 NITI Aayog and Netherlands recently signed a Statement of Intent. They agreed to support "Decarbonization and Energy Transition Agenda" to accommodate cleaner energy. Highlights Under the SoI, the partners will co-create innovative technological solutions. This is to be achieved through exchange of knowledge and collaborative activities. Key Components of the agreement The key elements of ..
Month: Current Affairs - September, 2020
Category: International Current Affairs
Topics: Carbon • Greenhouse gas emissions • Netherlands • NITI Aayog • Renewable energy • Solar Energy
Global Climate Summit, 2020
Published: September 24, 2020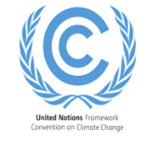 The United Nations is to hold the Global Climate Summit on December 12, 2020 and Britain is to co-host the summit. The summit is to increase momentum ahead of UNFCCC (United Nations Framework Convention on Climate change) COP 26 (Conference of Parties) that is to be held in November 2021. UNFCCC The UNFCCC was established ..
Month: Current Affairs - September, 2020
Category: Important Days & Events in Current Affairs • International Current Affairs • Summits and Conferences
Topics: Cop • COP26 • global climate summit • Greenhouse gas emissions • Kyoto Protocol • Paris Agreement • UNFCCC
Rice- Fish Farming System
Published: April 18, 2020
In view of the increasing challenge to ensure food security and sustainable agricultural intensification, the benefits of extensively adopting rice- fish farming system in India is being discussed. About the System Rice cum fish farming is a type of co-culture system in agriculture where paddy cultivation is combined with rearing of aquatic animals like fish, ..
Topics: Agriculture • Aquaculture • Greenhouse gas emissions • paddy fields
Rising Sea Level to impact Population in India: Moody's Report
Published: January 16, 2020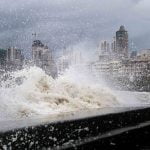 The US-based credit rating agency Moody's Corporation in its report on the consequences of rising sea level due to global warming has stated that the Asian countries, especially the Middle East and the North Africa countries (MENA) are the most exposed to credit risk, with some high-income economies such as Japan and Netherland also are ..
Month: Current Affairs - January, 2020
Topics: Bangladesh • China • Egypt • Greenhouse gas emissions • Indonesia • Japan • Moody's • Netherlands • Suriname • Vietnam
Global carbon emission's link to India's economic growth
Published: December 4, 2019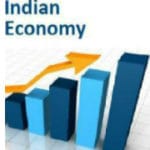 Recent study published in the journal Nature Climate Change showed a link between the lower global carbon emission growth with India's slowing economy. The growth in carbon dioxide emission has reduced in 2019 compared to 2018 according to the study and is linked to lower coal usage by India and China. China accounts for 50% ..
Topics: Carbon dioxide • Carbon finance • Chemical compounds • Clean Development Mechanism • Climate forcing agents • Coal • deforestation • Emissions trading • Global warming • Greenhouse gas • Greenhouse gas emissions • Lakshmi Puri • Manoj G. Tirodkar • Nature
Advertisement