Bengaluru: Current Affairs, GK & News - 2020-2021
Global Smart City Index: Indian cities slip; Singapore tops
Published: September 18, 2020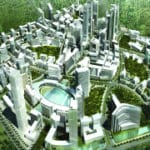 On September 17, 2020, the Institute for Management Development along with Singapore University released the Smart City index for the year 2020. The report says that the Indian cities declined in their technological updates. Key highlights According to the report Indian cities slipped in their rankings. Hyderabad was at 85th position. The city was at ..
Month: Current Affairs - September, 2020
Category: Reports & Indexes Current Affairs
Topics: Air pollution • Bengaluru • COVID 19 pandemic • COVID-19 • Singapore • Smart city • smart city index
Housing Sales Hit in the First Half of 2020, NCR Affected the Most
Published: July 17, 2020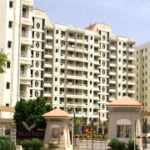 Due to the Coronavirus pandemic hitting the country hard in 2020, housing sales across the major cities of India have been affected a lot with a decline of 54 per cent to 59538 units during the First Half of 2020. During the same period in the last year, over 1.29 lakh units were sold across ..
Month: Current Affairs - July, 2020
Category: Economy & Banking Current Affairs
Topics: Bengaluru • Hyderabad • Knight Frank India • Kolkata • Mumbai • NCR • Real Estate
World's First Yoga University outside India, Vivekananda Yoga University launched in Los Angeles
Published: June 25, 2020
The world's first Yoga University outside India was launched on 23rd June 2020 at United State's Los Angeles city. The Yoga University has been named after Swami Vivekananda. The university will be known by the name- Vivekananda Yoga University.  The University was launched as a part of the commemorations for the 6th International Yoga Day. ..
Category: Art & Culture Current Affairs
Topics: Bengaluru • California • Los Angeles • Swami Vivekananda • Swami Vivekananda Yoga Anusandhana Samsthana • Vivekananda Yoga University
Director-General of Supply & Transport Corps of Indian Army unveils renovated Animal Memorial
Published: March 9, 2020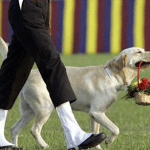 The Director-General of Supply and Transport Corps of the Indian Army recently unveiled the renovated Animal Memorial at Bengaluru. The memorial indicates the contributions and service of mules and horses of the Indian Army, especially during the war in the Himalayas. This animal transport memorial has been extended by two walls, which highlight the role ..
Topics: Animals • Bengaluru • Indian Army
19th edition of World Productivity Congress to be held in Bangalore
Published: February 29, 2020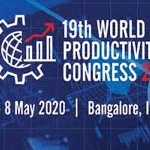 The 19th edition of World Productivity Congress (WPC) is scheduled to be held on May 6 to May 8, 2020 at Bangalore, after a gap of 45 years. World Confederation of Productivity Science (WCPS) has been organising this conference since 1969. The Congress was held in India in the year 1974, last time. It will ..
Topics: Bengaluru • Productivity • productivity science
Advertisement