Status on Indian Coffee report released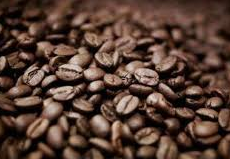 The Status of Indian Coffee report was released in early December highlighting one of the biggest crisis situation faced by the Karnataka coffee belt. The Karnataka Growers' Federation reported that the state production has dropped by 40%. Karnataka accounts for 70% of the total national production of coffee which stands at about 3.2 lakh tonnes. The sector is affected by droughts (for 3 consecutive years) and excess rains apart from rising input prices and pest attacks. Farmer suicides in the coffee belt is also on the rise due to debt traps. 98% of the total holdings of coffee growers is by small growers. Some issues of the sector:
Severe disease and pest attacks – leaf rust, white stem borers, etc caused loss of 30 to 80%.
Increased cost of fertilizers like potash (needed for berry formation), urea, diammonium phosphate etc. by more than 2 times in past 8 years.
Crop loss ranging from 33 to 50%.
Distress sale and migration to silver timber industry.
Topics: Chemistry • Coffee • Crops • Fertilizer • Food and drink • Physical sciences • Rice • Urea
Latest E-Books