Status of Leopard in India 2018 Report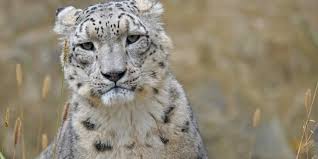 The Union Ministry of Environment, Forest and Climate Change recently released the "Status of Leopard in India, 2018" report.
Key Findings of the Report
India has 12,852 leopards as compared to 7,910 leopards in 2014. The leopard population has increased by 60% in the country
The states that recorded highest leopard estimates were Madhya Pradesh, Karnataka and Maharashtra.
Around 3,387 leopards were found in the Western Ghats region. Around 3,387 leopards were found in Tamil Nadu, Karnataka, Tamil Nadu, Goa and Kerala regions. In the Gangetic plain and Shivalik, more than 1,253 leopards were found.
The Leopard census was also a part of the India's tiger survey. According to the Tiger Survey, India is home to 12,852 leopards in the tiger ranges. The tiger survey of India entered into Guinness World Record for its world largest camera trap survey of wildlife.
The leopards are currently found in forested habitats in tiger range areas of the country. Apart from these regions, leopards are also found in arid landscapes, higher elevations of Himalayas and majority of the North East landscapes.
Conservation Status of Leopards
Leopards are listed as "Vulnerable" in IUCN Red List of Threatened Species. Under CITES (Convention on International Trade of Endangered Species of Wild Fauna and Flora) they are listed under Appendix I. They are protected under Schedule I of the Wildlife (Protection) Act, 1972.
Leopard Habitats
They are usually found in widely distributed and adaptable habitats. The Indian Subspecies Panthera pardus fusca is absent only in arid deserts and above timber line in the Himalayas. They are found in every type of habitat from rain forests to desert. They are also found in temperate regions.
The current Leopard estimation is limited to 2,600 metres altitude. They are distributed from Trans-Himalayas to Gangetic plains. In the desert regions of India, they are found in Mukundara, Sariska and Ranthambore.
Month: Current Affairs - December, 2020
Category: Reports & Indexes Current Affairs
Topics: Census • CITES • Guinness World Record • Indian leopard • IUCN • IUCN Red List • Leopard • Status of Leopard in India • Wildlife conservation
Latest E-Books