Second Wave of Bird Flu in Himachal Pradesh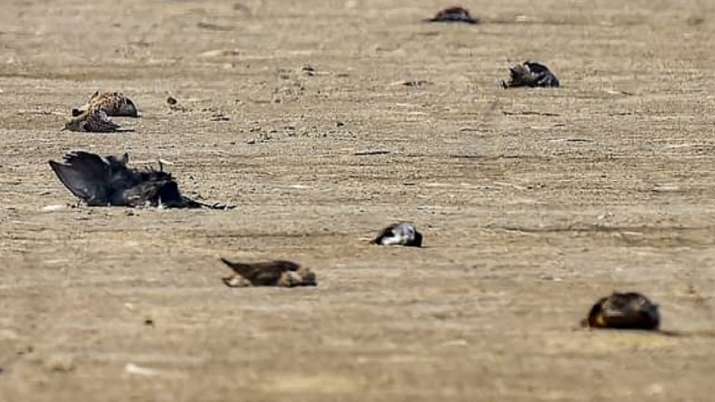 In January 2021, Bird Flu was confirmed among the migratory water birds at Pong Dam Lake Wildlife Sanctuary. The disease then killed more than 5,000 birds. It was contained in February 2021. However, it has resurfaced since late March.
What is the issue?
Recently, around 99 birds were found dead at Pong Dam Lake. The officials of National Institute of High Security Animal Diseases have confirmed that the recent death of birds is due to the presence of H5N8 Avian Influenza. However, this strain is different from the previous outbreak. Previously the outbreak was due to H5N1. The bird fatalities are higher during days of adverse weather as it is when the geese tend to flock together instead of flying out.
Pong Dam Lake Wildlife Sanctuary
The Pong Wetland is an international Ramsar site. It extends up to 220 square kilometres during wet season.
The Pong wetland becomes home to flocks of migratory waterfowl every winter.
Several birds migrate here as the wetlands in Europe, North and Central Asia become frozen during winter.
More than one lakh migratory water birds of different species arrive at the lake. This includes 40,000 bar-headed geese as well.
Avian Influenza
The bird flu or Avian Influenza has been reported in Rajasthan, Kerala, Himachal Pradesh, Madhya Pradesh, Gujarat and Uttar Pradesh in the recent days. The two main virus types causing the recent outbreaks are H5N1 and H5N8. They belong to the category of Highly Pathogenic Avian Influenza (HPAI).
The Centre issued an alert to the states to stick to the National Action Plan for Prevention, Control and Containment of Avian Influenza.
The HPAI outbreaks have been identified in other countries such as Ukraine, UK and Russia. This has led to a loss of more than 4.8 million birds by December 2020.
Month: Current Affairs - April, 2021
Category: Environment Current Affairs
Topics: Avian influenza • Bird Flu • H5N1 • H5N8 • Pong Dam • Ramsar site • Ramsar Wetland site
Latest E-Books