Mark Selby- World Champion for 4th time in Snooker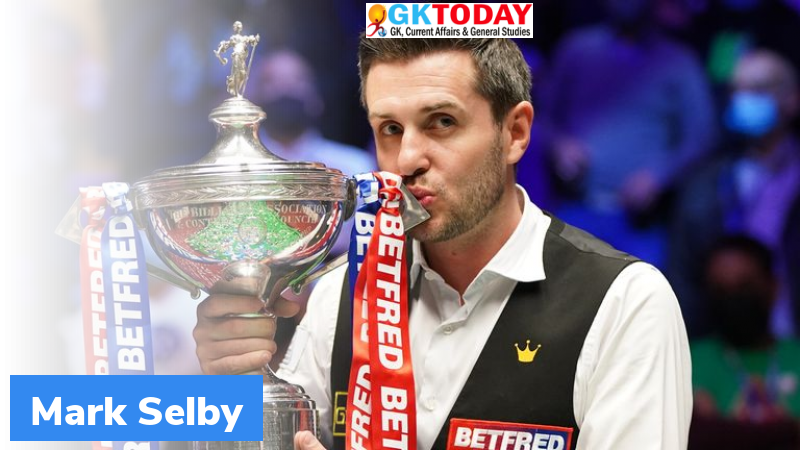 The English professional snooker player Mark Selby has won the World Championship for the fourth time. This time he won the title defeating Shaun Murphy.
Mark Selby
Mark Selby has won the World Championship in 2014, 2016, 2017 and 2021.
He was ranked world number one between 2015 and 2019.
World Snooker Championship
It is being held since 1927 annually. It is played at the Crucible Theatre in Sheffield, England. The World Professional Billiards and Snooker Association organises the championship.
About Snooker
It is a cue sport. Cue Sport is also called Billiard sports. They are wide variety of games that are played with a cue stick. It played on a table with four pockets or six pockets. It is played using snooker balls and a cue.
The objective of the snooker game is to hit the white cue ball with the cue so that it strikes the other balls and in turn they fall into the pockets. The player who scores more points in the game wins. The balls are of different colours and each colour has different point.
Fouls in Snooker Game
The following are the fouls in snooker game:
Failing to hit any ball
Potting the cue ball
Touching other balls with anything other than cue ball
Making a ball fall off the table
Push Shot: It is a shot where the object ball in direct contact with the cue ball moves when the cue ball is hit
Jump Shot: It is a shot where the cue ball jumps over a ball before hitting another ball
Playing the shot both feet off the ground. The player might lean over the table. However, at least his one leg should be on the ground.
Month: Current Affairs - May, 2021
Category: Sports Current Affairs
Topics: Billiards • Mark Selby • Snooker • Snooker players
Latest E-Books