Kerala: Expert committee to study human rabies deaths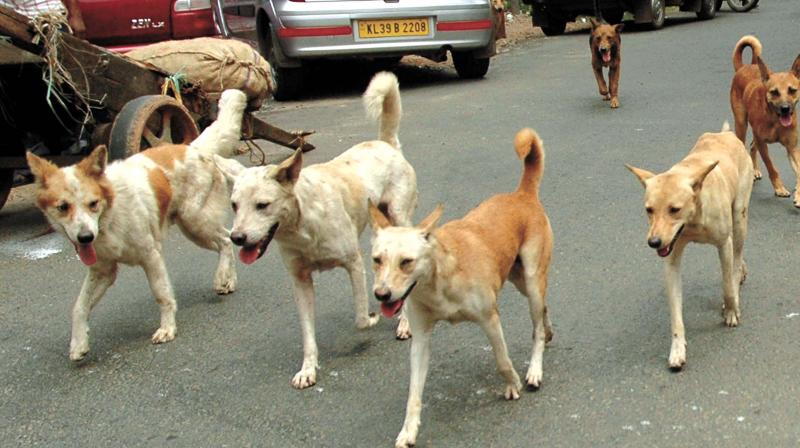 Recently, Kerala Health Minister Veena George has issued orders to set up an expert committee to study human rabies deaths in Kerala following a rise in cases of stray dog ​​bites in Kerala.
Key Points
The minor was bitten on August 14 when she had gone out to buy milk and had six wounds, including one on her face. He died during treatment at the Kottayam Medical College Hospital. The thing to note here is that this girl had also been vaccinated against rabies, yet she died.
The stray dog ​​bite case was not the first as the number of such cases is increasing in Kerala, following which two petitioners, Father Gevarghese Thomas and Sabu Stephen, moved the court.
According to the Kerala Health Ministry data, more than 95,000 people were bitten by dogs in eight months this year and 14 people died compared to 11 last year. Of the 14 deaths, five had taken the rabies vaccine.
The figures for the last five years also show that the cases in the state have been rising steadily: from 1,48,899 in 2019 to 1,21,529 as of August 2022. Rabies deaths are also on the rise: from nine cases in 2018 to 14 deaths in August 2022
Mission Rabies
It is a charity, initially founded as an initiative by Worldwide Veterinary Service (WVS). It is a United Kingdom-based charity group which assists animals. Mission Rabies works with 'One Health approach' which is driven by research to eliminate dog bite transmitted rabies disease. It was launched in September 2013 with the objective of vaccinating 50,000 dogs against rabies in India.  Rabies has estimated to kill 59,000 people annually. Mission Rabies teams have vaccinated 968,287 dogs since 2013. Organisation has worked in the states of Tamil Nadu, Kerala, Andhra Pradesh, Orissa, Maharashtra, West Bengal, Goa, Jharkhand, Rajasthan, and Assam.
About Rabies
As per WHO, Rabies is a vaccine-preventable viral disease that occurs in about 150 countries and territories. Dogs act as the source of majority of human rabies deaths. Dogs are responsible for contributing up to 99% of rabies transmissions to humans. In Asia and Africa regions, low awareness regarding the need of health care after dog bite takes lives of about 55000 people per year. India is endemic for rabies with the burden of 36% of world's deaths. 30-60% of reported rabies cases and deaths in India occur in children aged under 15 years because bite often go unrecognized and unreported.
Month: current affairs - september, 2022
Category: States Current Affairs
Topics: About Rabies • Anti Rabies Program • dog ​​bite • Kerala • Kerala Health Ministry • Kottayam Medical College • Mission Rabies • Rabies • Rabies cases in India • rabies death • Veena George
Latest E-Books