India's first greenfield grain-based ethanol plant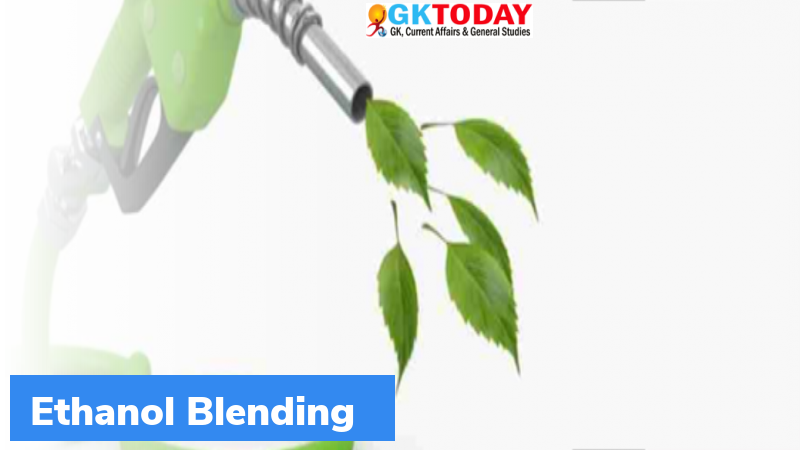 Recently, a greenfield grain-based ethanol plant was inaugurated in Bihar by Bihar Chief Minister.
What is the cost of the plant?
The grain-based ethanol plant was built for Rs 105 crore.
Which company set up the plant?
Eastern India Biofuels Pvt Ltd.
What are the other facts about the ethanol plant?
The ethanol plant is a zero-liquid discharge (ZLD) plant.
It is the first plant developed since the center gave the go-ahead to Bihar's ethanol production and promotion policy-2021.
The plant has been built on 15 acres of land and is expected to produce 65,000 liters of ethanol per day using 150 tonnes of maize and rice every day.
It will also produce DDGS (distiller's dried grains with solubles) as a by-product, which will be sold for animal feed.
A 10-year-long term ethanol purchase agreement has been with the Oil Marketing Companies (OMCs) like Indian Oil, Bharat Petroleum, and Hindustan Petroleum.
The plant will help Bihar in its aspiration to foray into ethanol production using sugarcane, maize, and rice to meet the fuel needs.
What is zero-liquid discharge (ZLD)?
Zero liquid discharge (ZLD) is a wastewater management strategy that eliminates liquid waste and maximizes water usage efficiency.
What are the favorable conditions for ethanol production in Bihar?
Abundance of raw materials: For example, three maize crops are harvested every year in Bihar. Sugarcane and broken rice which is not fit for consumption can be used.
Availability of water: The groundwater level in Bihar is good due to several water bodies.
Availability of labor: Labour is available at a relatively cheap rate.
What is ethanol?
Ethanol is a clear, colorless organic liquid. It is used as a chemical solvent and in the synthesis of organic compounds, apart from being an alternative fuel source.
How is ethanol produced?
Ethanol can be produced from the fermentation of biomass (plant materials) or via petrochemical processes such as ethylene hydration.
What is Bioethanol?
Ethanol produced from biomass is also called Bioethanol. It can be produced from starch- or sugar-based feedstocks, such as corn, sugarcane, and other plant materials.
Why ethanol is important to India?
To meet the rising energy demand in the country.
To reduce reliance on crude oil imports, thereby enhancing India's energy security.
To reduce environmental pollution and meet climate goals.
To generate employment through ethanol production plants.
To promote Make in India.
To help increase farmers' incomes.
To promote Waste to Wealth generation.
What is National Policy on Biofuels – 2018?
The central government notified the National Policy on Biofuels, in 2018 to promote the use of biofuels including bio-ethanol in India. It allowed the production of Ethanol from B-heavy Molasses, Sugarcane Juice, and damaged food grains like wheat, broken rice, etc. which are unfit for human consumption.
What is India's target for ethanol blending?
India has achieved 9% ethanol blending in petrol. Last year, Prime Minister Narendra Modi advanced the target of achieving 20% ethanol blending to 2025 from 2030.
Month: Current Affairs - May, 2022
Category: Science & Technology Current Affairs
Topics: Bioethanol • EBP • Ethanol • ZLD
Latest E-Books