Defence Acquisition Procedure (DAP) 2020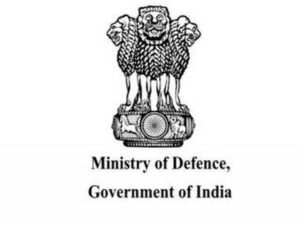 Defence Acquisition Procedure (DAP) 2020 promotes self-reliance in defence manufacturing in the spirit of 'Aatmanirbhar Bharat Abhiyan'.
Background of DAP 2020
In 2002, Defence Procurement Procedure (DPP) was initiated to streamline the procurement of military hardware for the Armed Forces in a systematic manner.
DPP was reformed in 2016 (DPP-16), which emphasizes indigenously designed, developed, and manufactured weapon systems.
DPP-2016 has been revised as Defence Acquisition Procedure (DAP) 2020 to further promote self-reliance in the field of defence manufacturing.
About DAP 2020
It aims to provide a boost to the Make in India efforts in the defence sector– especially to Micro, Small, and Medium Enterprises (MSMEs).
It eases the procurement and acquisition of upgraded technology, products, and services for the Tri-Services and allied defence services.
It also establishes public accountability, transparency, fair competition, and a level playing field in the defence sector.
Recent update
Ministry of Defence has offered four projects to the Indian industry for design and development under the Make-I category of DAP 2020. The Indian industry will be provided financial support for the prototype development of these projects.
Approval has also been granted to five projects under the Make-II procedure. Projects under the 'Make-II' category involve 'prototype development'. However, no government funding will be provided for prototype development purposes in this category.
These projects are significant as this is for the first time since the launch of DAP-2020 that the Indian Industry has been involved in the development of big-ticket platforms like light tanks.
Tags: Aatmanirbhar Bharat • DAP 2020 • Defence • MSME
Month: Current Affairs - March, 2022
Category: Defence Current Affairs