India: Fourth in Global Gold Recycling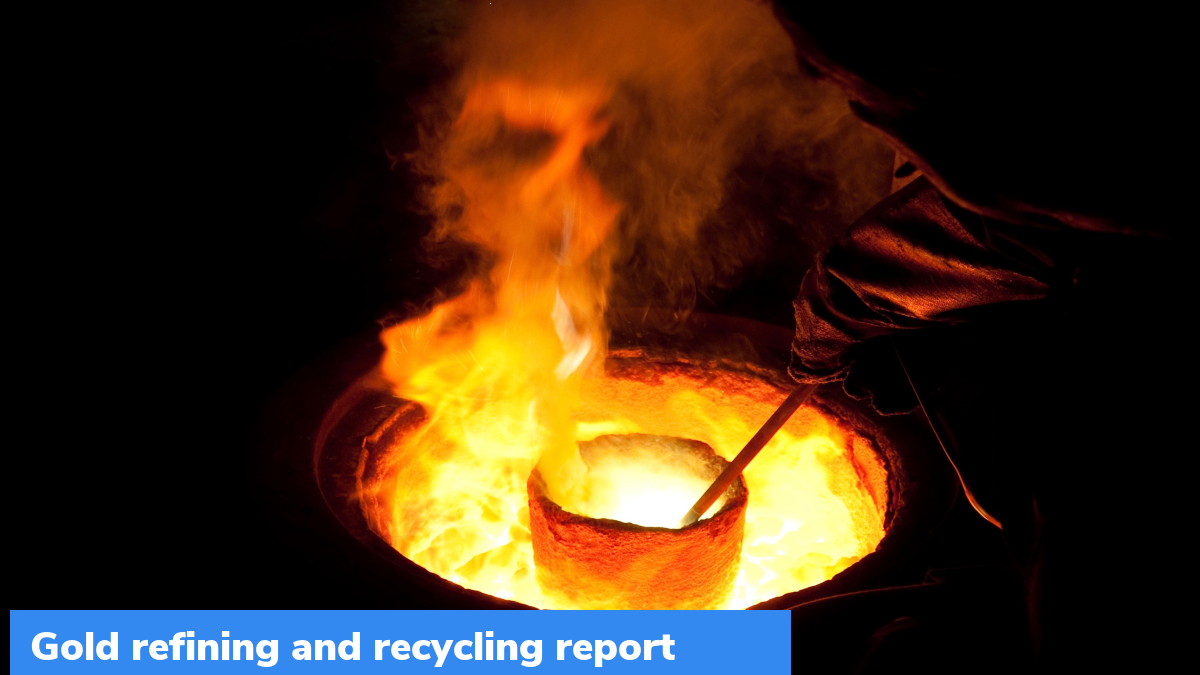 According to a report by World Gold Council (WGC), India has become the fourth largest gold recycler worldwide. In 2021, it has recycled 75 tonnes of gold.
About Gold refining and recycling report
The Gold refining and recycling report was published by WGC recently.
In the report, China was ranked first in global gold recycling chart after recycling 168 tonnes of gold in 2021.
It is followed by Italy at second position, with recycling of 80 tonnes gold and US at third position, with recycling of 78 tonnes in 2021.
India's gold refining capacity
As per report, India's gold refining capacity has increased from 300 tonnes in to 1,500 tonnes in 2021. It witnessed a jump by 500 per cent. Its capacity has changed in last decade. Number of formal operations has increased from less than five in 2013 to 33 in 2021. Informal sector accounts for an additional 300-500 tonnes.
Why has unorganised refining decreased in India?
Scale of unorganised refining has decreased due to tightening pollution regulations by government.
Furthermore, tax advantages have underpinned growth of gold refining industry in India.
Import duty differential on dore, over refined bullion has encouraged the growth of organised refining in India.
Thus, share of gold dore of overall imports has increased from 7 per cent in 2013 to 22 per cent in 2021.
India's potential
India has the potential to become a competitive refining hub if next phase bullion market reforms encourage responsible sourcing, consistent supply of dore or scrap and exports of bars.
Concerns
According to WGC report, despite being the fourth largest recycler worldwide, India recycles less of its own stock of gold. It accounts for around 8 per cent of global scrap supply.
World Gold Council
It is the market development organisation for gold industry. The organisation works across gold mining to investment. It aims to stimulate and sustain demand for gold. It publishes research and demonstrates gold's strength frequently. It is headquartered in London, United Kingdom.
Month: Current Affairs - June, 2022
Category: Reports & Indexes Current Affairs
Topics: Gold Recycling • Gold refining and recycling report • India ranks Fourth in Global Gold Recycling • World Gold Council Report
Latest E-Books