Egypt to Deploy Troops in Libya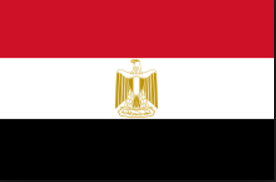 The Parliament of Egypt has adopted a resolution authorizing the deployment of troops outside the country. This is after President Abdel Fateh el-Sisi had threatened stern military action against the Turkey-backed forces in Libya.
The resolution has been passed by the members of the Egyptian Parliament i.e. the members and the members of the armed forces of the country can now be deployed on combat missions outside the borders of the country with the objective of defending the national security of the country against criminal armed military forces and foreign terrorist elements, functioning in contrary to the interest of Egypt.
The main objective of this resolution is that the deployment of forces will be made on the western front i.e. Libya. In Libya, Egypt and Turkey are supporting the rival camps and this decision will bring both these sides in a situation of direct confrontation.
Background
In Libya, chaos ensued with the NATO-backed uprising in 2011 that toppled the long-time dictator Moammar Gadhafi, from the country. After that, UAE, Egypt and other countries have provided forces against the western military in the country and Russia has also emerged as a key player in this conflict. It has sent mercenaries through Wagner Group, a private military company. Turkey has emerged as a bitter rival of Egypt in this conflict since it is also against Egypt in its broader regional struggle over political Islam. Turkey is also supported by the Gulf State Qatar in Libya.
Egypt has been under pressure to act since the collapse of the campaign in Libya to dethrone the UN-backed government in the country. The western forces have been able to wrest power from the protestors. This evinced fear in Egypt of Turkish supremacy in its porous western border with Libya.
That compelled the parliament to bring this resolution into effect immediately so that the national interest can be protected at any cost.
Month: Current Affairs - July, 2020
Category: International Current Affairs
Topics: Abdel Fateh el-Sisi • Egypt • Egyptian Parliament • Libya • Troops • Turkey
Latest E-Books