The Bhopal Declaration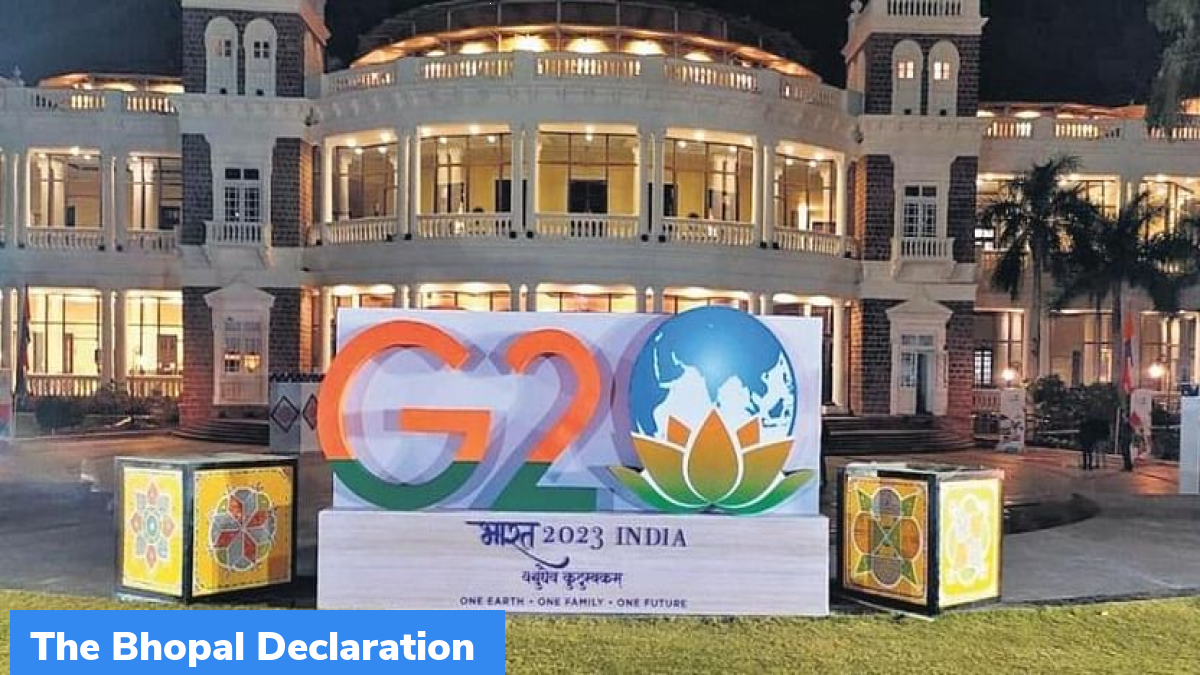 The Bhopal Declaration was released after a two-day meeting of Think-20 under G20 in Bhopal, Madhya Pradesh. The Declaration was made by more than 300 intellectuals from India and abroad
What is Think 20 ?
The Think 20 (T20) is a forum of think tanks from G20 countries that provides policy recommendations to the leaders of the G20. It was created in 2012 to bring the expertise of think tanks from around the world to bear on the G20's policy-making process, and it meets annually in the lead-up to the G20 summit
Bhopal Declaration
Emphasis on promoting traditional medicine systems like AYUSH
Encouragement of value-oriented development in infrastructure
Appeal for more inclusive development and care for all sections of society
Special attention to children and development led by women
Focus on bridging the gap between North and South
Importance of localization in achieving G-20 sustainable development goals
Necessity of triangular cooperation between government, society, and private organizations
What is Triangular cooperation?
Triangular cooperation refers to a collaborative approach where three parties (typically government, private sector, and civil society) work together to achieve a common goal. It is used to leverage the strengths of each party and enhance the effectiveness of development cooperation. The approach can be used in various sectors such as health, education, and poverty reduction, and it aims to foster inclusive and sustainable growth.
India's Role in Triangular Cooperation
Importance of Indian model in changing global scenario
Recognition of India's crucial contribution to COVID-19 containment and response to Russia-Ukraine war
Student Connect
Organized under G20 at Makhanlal Chaturvedi National University of Journalism and Communication, Bhopal
Tags: Bhopal • Bhopal Declaration • G20 • Madhya Pradesh • Medicine
Month: Current Affairs - January, 2023
Category: States Current Affairs