Steps to Address Cross-Border Infiltration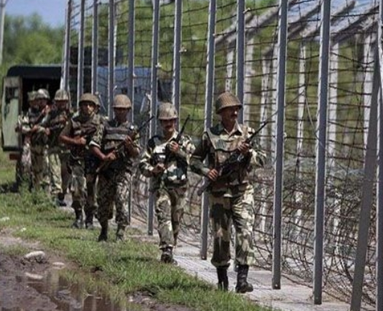 The cross-border infiltration and illegal immigration are posing serious security threats to both internal and external security. The government has undertaken following steps to arrest the cross-border infiltration:
Multipronged approach to check infiltration by patrolling; sharing of intelligence and conduct of joint operations; erection of border fencing; installation of border floodlights; use of watercrafts/boats and floating Border Out Posts (BOPs) for domination of riverine area of the border; liaison with police, intelligence agencies, local government agencies; laying nakas; establishment of observation posts  have been undertaken.
Surveillance equipment like Night Vision Devices (NVDs); Hand Held Thermal Imagers (HHTIs); Long Range Recce Observation Systems (LORROS), etc have been deployed for effective technical surveillance.
Mobile Vehicle Check Posts (MVCPs), Area Domination Patrols (ADPs), short and long-range patrols along the border are being launched on regular basis.
Review of vulnerability mapping of BOPs from the point of infiltration is carried out.
Based on threat perception and security requirements, the fencing/ floodlighting has been erected along India-Pakistan and India Bangladesh borders.
The constructions of border roads are expedited keeping in view the administrative and operational requirements of the Border guarding forces.
Even then due to hostile, mountainous terrain and porous nature of the border incidents of the infiltrations are still reported.
Tags: Bangladesh • Border Management • Border roads • Cross-Border Infiltration • External Security
Month: Current Affairs - February, 2019