PSLV-C55/TeLEOS-2 Mission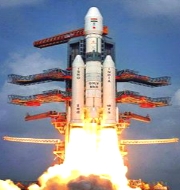 Recently, ISRO successfully launched the PSLV-C55/TeLEOS-2 mission to send two Singapore-made satellite into space. An Orbital Experimental module was also launched as part of this mission to carry out tests in the space vacuum.
TeLEOS-2 and Lumelite-4
TeLEOS-2 and Lumelite-4 are the two Singapore-made satellites that were launched aboard the Polar Satellite Launch Vehicle (PSLV) from the Satish Dhawan Space Centre in Sriharikota. TeLEOS-2, weighing 741 kg, is a commercial Earth Observation satellite developed by the Government of Singapore and Singapore Technologies Engineering Limited. Lumelite-4, on the other hand, is a small, 16 kg satellite developed by the Singapore-based ST Engineering Geo-Insights Pte Ltd, with the purpose of augmenting the maritime safety of the city-state.
PSLV-C55 Mission
The PSLV-C55 mission, under which the two satellites were launched, is significant in more ways than one. It marks ISRO's first commercial mission of the year 2022, and also its first mission to use the PSLV Orbital Experimental Module (POEM) – a spent fourth stage of the launch vehicle that has been repurposed as an experimental platform for scientific experiments. The POEM is carrying seven non-separable payloads, including the Navigation Guidance and Control (NGC) system, which will be used for attitude stabilization, and the Starberry Sense Payload developed by the Indian Institute of Astrophysics, which is a low-cost device to accurately identify and measure star positions in space. Other payloads carried by the POEM include PiLOT (PSLV In orbitaL Obc and Thermals), an OBC package from IIST; ARIS-2 (Advanced Retarding Potential analyser for Ionospheric Studies) experiment from IIST; HET-based ARKA200 Electric Propulsion System from Bellatrix; DSOD-3U and DSOD-6U deployer units along with the DSOL-Transceiver in S- & X- bands from Dhruva Space.
PiLOT Payload and ARKA200 Electric Propulsion System Payload
The PSLV In orbitaL Obc and Thermals (PiLOT) payload's purpose is to test the On-Board Computer and thermal environment in space. The HET-based ARKA200 Electric Propulsion System payload, developed by Bellatrix, is a technology demonstration mission aimed at testing the performance of an advanced electric propulsion system for future missions.
Tags: Indian Space Research Organisation (ISRO) • Indian Space Research Organization • ISRO • PSLV
Month: Current Affairs – April, 2023
Category: Science & Technology Current Affairs