Poultry Culling ordered by Kerala Government to control Bird Flu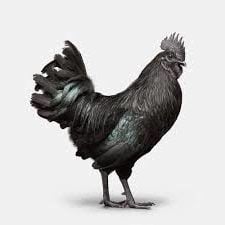 On March 14, 2020, the Kerala Government ordered poultry culling. Parappanagadi has been identified as the Epicenter of bird flu. The Government of Kerala is to cull poultry within one-kilometer radius.
What is poultry culling?
Poultry Culling is the process by which unwanted chicks or male embryo are disposed. This is done in industrial egg production. Culling do not involve anaesthetics. Culling is done using carbon dioxide, cervical dislocation and maceration.
Poultry in India
India exports 4,49,527 metric tonnes of poultry products. The major export destination of Indian Poultry are Russia, Maldives, Indonesia, Saudi Arabia and Oman. According to APEDA (Agricultural and Processed Food Product Export Development Authority), eggs and broilers are increasing at the rate of 8% to 10%.
India was positioned 17th in global poultry production in 2019. Andhra Pradesh, Kerala, Tamil Nadu and Karnataka are the major Poultry producing states in the country.
Today India is the fifth largest producer of eggs and eighteenth largest producer of broilers.
Tags: APEDA • Bird Flu • Egg • exports • Karanataka
Month: Current Affairs - March, 2020
Latest E-Books