Plea on Food for All to be heard in Supreme Court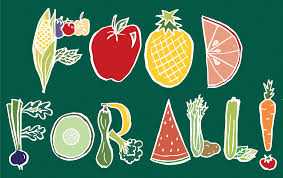 The Indian Supreme Court is currently evaluating a petition which requests the government to frame a law which will aim to provide food to the entire Indian population.
What has happened?
A petition requesting the government to examine the concept of state-funded community kitchens to feed the poor and hungry has been accepted for consideration by the Supreme Court of India.
The issue is critical as the deaths attributed to starvation are a stigma on the right to life and dignity of social fabric in the country.
This requires a new unconventional measure like a state-funded community kitchen which can be set-up all across the nation and will open its doors to feed the needy, the poor and the hungry.
Status of Food Security in India
While India is one of the world's largest producers of food grains and milk, it is rather shocking that a significant chunk of Indian population goes to bed hungry every day.
As per a Food and Agriculture Report released in 2018, it was estimated that India is home to 195.9 million out of the 821 million total undernourished people in the world.
This accounts for over 24% of the world's total hungry population.
Even more alarming is the spread of undernourishment amongst children in India which at 14.8%, is more than the Asian and the Global Average.
Will community kitchens work in India?
The concept of community kitchens is well established in India.
Prominent examples of the state-funded community kitchens are the Tamil Nadu's Amma Unavagam, Rajasthan's Annapurna Rasoi, Karnataka's Indira Canteens, Delhi's Aam Aadmi Canteen, Andhra's Anna Canteen, Jharkhand's Mukhyamantri Dal Bhat and Odisha's Ahaar Centre all of which have achieved great success in combating starvation and provided nutritious food to the people.
The Amma Unavagam, in particular, has achieved great success as it involves several people in self-help groups, and provides employment to the poor who serve hygienic food which mitigates hunger on the streets.
Tags: Amma Unavagam • Brain • Food and drink • Food security in India • Hunger