National Programme on High Efficiency Solar PV Modules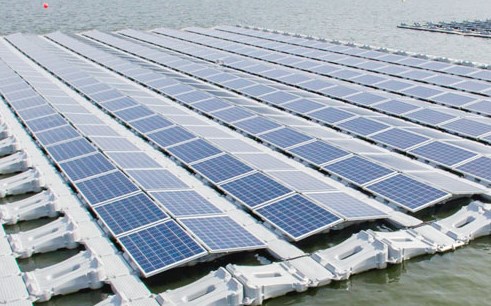 The Union Cabinet recently approved the Production Linked Incentive Scheme called the "National Programme on High Efficiency Solar PV Modules". PV stands for Photo Voltaic. They are units that convert light energy into electrical energy.
National Programme on High Efficiency Solar PV Modules
The programme aims to achieve manufacturing capacity in Giga Watt scale in high efficiency solar PV modules.
The total outlay of the scheme has been estimated as Rs 4,500 crores.
The programme aims to bring additional 10,000 MW capacity of integrated solar PV manufacturing units in India.
It will bring in direct investment of Rs 17,200 crores in solar Photo Voltaic manufacturing projects.
The demand for "Balance of Materials" is expected to touch Rs 17,500 crores in five years after the launch of the scheme.
It will bring indirect employment of 1,20,00 and direct employment of 30,000.
It will stimulate research and development that will achieve higher efficiency in solar PV modules.
What is the plan?
The solar Photo Voltaic manufacturers are to be selected through transparent competitive bidding process. The scheme will reward manufacturers with higher efficiencies of solar Photo Voltaic modules. Also, they will be incentivised for sourcing their material from the domestic markets.
Why is the scheme important?
The solar capacity addition in the country largely depends on imported solar Photo Voltaic Cells and modules. The National Programme on High Efficiency Solar PV Modules will help to reduce the dependence on imports of solar PV cells and modules. Also, it will support Atma Nirbhar Bharat initiative.
PLI Scheme
The main objective of PLI Scheme is to make manufacturing in India globally competitive. The scheme will generate large scale employment opportunities and will enhance exports substantially.
Other Schemes approved
Apart from this scheme, the union cabinet has also approved the Production Linked Scheme for White Goods-LED Lights and Air Conditioners.
Month: Current Affairs - April, 2021