Lok Sabha passes Finance Bill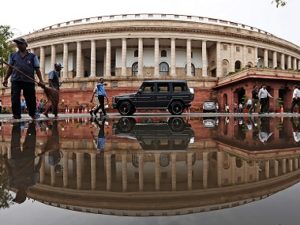 Recently the Lok Sabha has passed the Finance Bill by voice vote without discussion. As per the Lok Sabha's Rules of Procedure, A Finance Bill is a bill introduced every year to give effect to the financial proposals of the Government for the following financial year. It also includes a bill to give effect to supplementary financial proposals for any period.
An important type of Finance Bill is called Money Bill, which is defined by the Article 110 of Indian constitution. They are certified by the speaker.
Tags: Finance Bill • Lok Sabha • Money bill
Latest E-Books