India Licensing Expo (ILE) to be held in Mumbai in August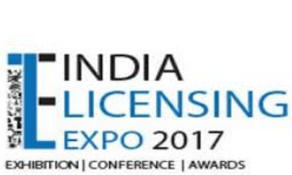 India Licensing Expo is scheduled to be held on August 20-21 in Mumbai. The expo will be India's first and most influential brand licensing event that will collate opportunities, knowledge and recognitions under one roof. The expo will be organised by License India, India's first licensing media Services Company and supported by Franchise India.
The expo is expected to see the participation of over 100 global and domestic companies. The expo aims to encourage and enable Indian licensing industry to take advantage and network, capitalise on opportunities and grow bigger and faster in the given peripheries. It will bring together a wide range of intellectual properties comprising character, entertainment, celebrity, corporate, sports, and art.
Need
Licensing sector in India is pegged at $1 billion. It is still at a nascent stage. Indian licensing sector is at an inflection point which sees partnering of many domestic and global companies for licensing of their brands and characters in India. At this juncture, ILE will provide networking and business opportunities and will also become repository and knowledge centre for licensing in India. The expo is expected to become one of the leading events of the sector offering a full range of licensing ecosystem in the country.
ILE has tied up with Indo-French Chamber of Commerce and Industry (IFCCI) in order to specifically attract the top French enterprises carrying out business in India.
Significance
The expo will act as a dedicated hub for licensing professionals.
Though Brand Licensing has become an accepted retail strategy in India, ILE will help in bringing global understanding to Indian landscape.
ILE's tie up with IFCCI is expected to opens gates for the French companies to roll out their operations in Indian landscape through licensing.
Tags: Business & Economy • National
Month: Current Affairs - April, 2017
Latest E-Books