Government constitutes 15th Finance Commission under chairmanship NK Singh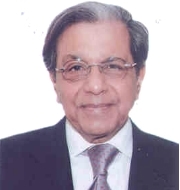 The Union Government with the approval President of India has constituted 15th Finance Commission which will make recommendations for the five years commencing 1 April 2020 till 31 March 2025.
The commission will recommend devolution of shareable central taxes to States. It will also review several important aspects of federal fiscal finance. It will make its report available by 30th October 2019.
Composition of Commission
NK Singh, former bureaucrat and ex-Member of Parliament will be Chairman of 15th Finance Commission. Its other members are Shaktikanta Das, Former Secretary Economic Affairs; Dr Anoop Singh, Adjunct Professor of Georgetown University. Besides, Dr Ashok Lahiri, Chairman of Bandhan Bank and Dr Ramesh Chand, NITI Aayog Member will be the Part-time its members. Arvind Mehta will be Secretary to the Commission.
Terms of Reference of Commission
The Commission will make recommendations on distribution of net proceeds of taxes between Centre and States, the principles which should govern grants-in-aid of revenues of States out of Consolidated Fund of India. It will also suggest measures needed to augment Consolidated Fund of State to supplement resources of Panchayats and Municipalities in State on basis of recommendations made by Finance Commission of State.
It will also review current status of finance, debt levels, cash balances, deficit and fiscal discipline efforts of Centre and States and recommend fiscal consolidation roadmap for sound fiscal management. While making its recommendations, it will look at resources of Central Government and State Governments for five years commencing on 1st April 2020 on basis of levels of tax and non-tax revenues likely to be reached by 2024-25.
It is imperative for commission to examine implications of GST on finance of the Centre and states. It will look at impact of GST, including payment of compensation for possible loss of revenues for 5 years. It may also consider proposing measurable performance-based incentives for States, at appropriate level of government.
Tags: 15th Finance Commission • Anoop Singh • Centre-States • Committees • National
Month: Current Affairs - November, 2017