VidyaDaan 2.0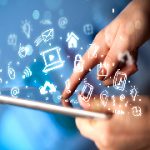 The Union Ministry of Human Resource Development launched the VidyaDaan 2.0 program and invited contributions of e-learning content through it.
About VidyaDaan 2.0
The VidyaDaan 2.0 is a program by the Union Ministry of Human Resource Development, launched to meet the increasing demand for e-learning content in light of the lockdown. It is a common national program for contribution of e-learning content for school and higher education levels. The program is aimed at integrating digital education with schooling for augmented learning.
Functioning
The VidyaDaan 2.0 has a content contribution tool through which e-learning content like presentations, explanatory videos, quizzes, competency based items, etc., can be contributed. The contributions to the program can be made by educationists, subject experts, schools, colleges, universities, institutes, government and non-government organisations, individuals, etc.
Diksha App
The content collected through VidyaDaan 2.0 will be made available to the students via the Diksha app. The Diksha platform is a digital infrastructure facility that will aid in learning and teaching. It has been functioning since 2017.
Topics: Digital learning • Diksha App • Ministry of Human Resource and Development
Latest E-Books