Fact Sheet: Thiania indica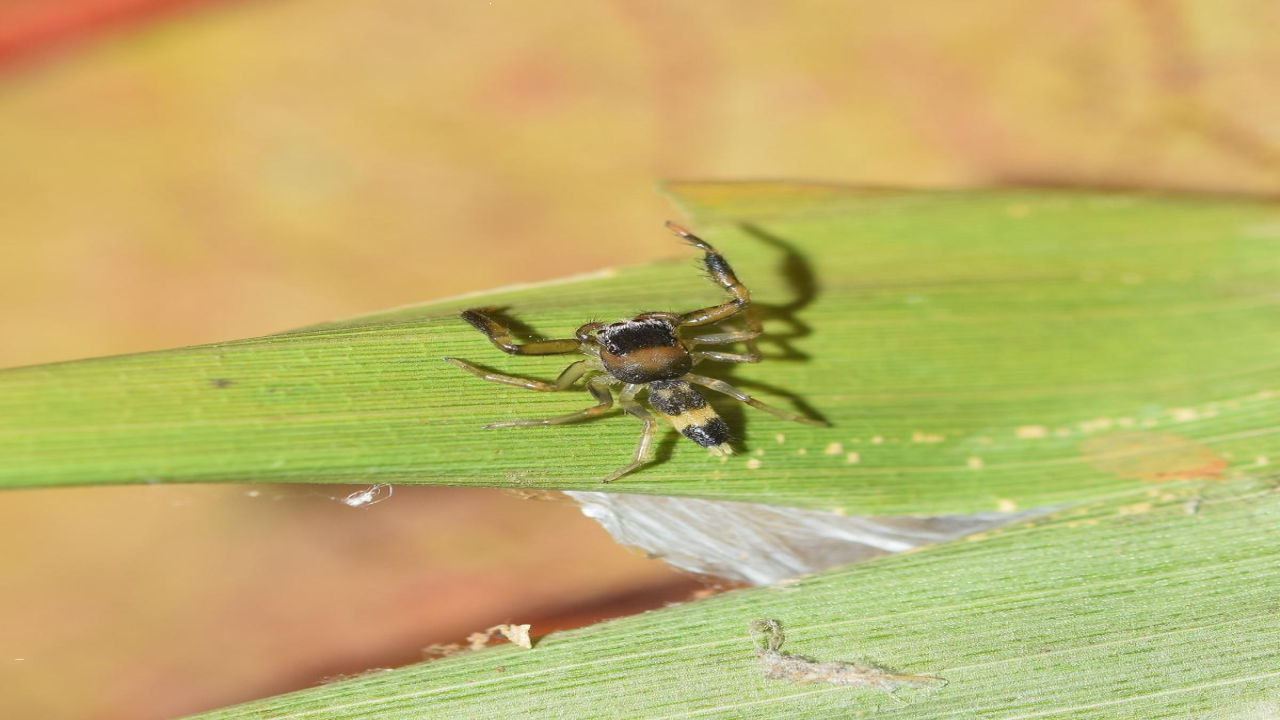 A group of researchers led by from Saveetha Institute of Medical and Technical Sciences, Chennai, have discovered a new species of jumping spider, Thiania indica. The spider was discovered during an expedition to Kulathupuzha in the Shendurney Wildlife Sanctuary in December 2021.
Thiania indica belongs to the Thiania C.L. Koch genus of Salticidae family. The research findings were published in the March 2023 issue of the peer-reviewed journal Arachnology by the British Arachnological Society.
Distinct Features of Thiania indica
The researchers have described the distinct features of the species' male and female spiders. Both genders of the species have reddish-brown carapace. Males have four patches of white hairs on their grew-yellow abdomen. On the other hand, females have a wide transverse black band anteriorly and posteriorly on their creamy yellow abdomen.
Previous Records
Only one species, Thiania bhamoensis, belonging to the Thiania C.L. Koch genus has been previously recorded in India. The particular species has been distributed across China, Myanmar, Thailand, Laos, and Indonesia.
Need for Further Exploration
The researchers pointed out that many biodiverse regions of the Western Ghats remain either unexplored or poorly surveyed for arachnids. They called for greater focus in hotspots such as Western Ghats and Indo-Burma regions where more hitherto undiscovered species are expected.
The Western Ghats, a UNESCO World Heritage Site, is a biodiversity hotspot and is home to a large number of plant and animal species, many of which are endemic. The region is also one of the eight "hottest hotspots" of biodiversity in the world.
Indo-Burma region, on the other hand, is a biodiversity hotspot that spans across parts of Bangladesh, Bhutan, China, India, Laos, Myanmar, Nepal, Thailand, and Vietnam. The region is home to a large number of species, many of which are endemic and are facing threats due to human activities such as deforestation, poaching, and hunting.
Tags: Biodiversity • Jumping spider • New Species
Month: Current Affairs - March, 2023
Category: Environment Current Affairs • Science & Technology Current Affairs