Fact Sheet: Sea Dragon 23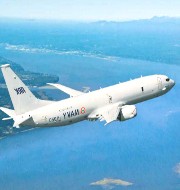 The Sea Dragon 23 exercise is a biennial coordinated multilateral anti-submarine warfare (ASW) exercise for long-range maritime reconnaissance aircraft. The exercise is hosted by the United States Navy, and it involves the participation of other friendly navies from Japan, Canada, South Korea, and India. The exercise aims to achieve high levels of synergy and coordination between the participating countries based on their shared values and commitment to an open, inclusive Indo-Pacific. It is being held from March 15 to 30 this year. This is the third edition of the Sea Dragon Exercise, which was held for the first time in 2015.
The Objectives of the Exercise
The exercise's primary objective is to improve coordination among participating countries in the multilateral anti-submarine warfare drills. The exercise will include advanced ASW drills and simulated scenarios that will test the participating aircraft's capabilities in detecting and tracking underwater targets. The exercise also aims to foster mutual expertise and knowledge sharing among the participating countries.
About P8I Aircraft
The P8I aircraft is a long-range maritime reconnaissance aircraft equipped with advanced sensors, radars, and anti-submarine warfare capabilities. The aircraft is designed to detect, track, and engage enemy submarines and other maritime threats. It is currently participating in the Sea Dragon 23 exercise. During the multilateral exercise, the P8I aircraft will participate in advanced ASW drills, including tracking simulated and live underwater targets.
Other Participating Aircraft
Aside from the P8I aircraft, other participating aircraft in the Sea Dragon 23 exercise include the P8A of the US Navy, P1 from the Japanese Maritime Self Defence Force, CP 140 from the Royal Canadian Air Force, and P3C from the Republic of Korea Navy. The participation of these aircraft highlights the importance of international cooperation and coordination in addressing common security challenges in the Indo-Pacific region.
Tags: Anti-submarine warfare • Indian Navy • Joint Naval Exercise • P8I • P8I surveillance planes
Month: Current Affairs - March, 2023
Category: Defence Current Affairs