Daily UPSC Prelims Current Affairs – February 8, 2023 [Mock Test]
1.
'Miyawaki', which is seen in news sometimes, is a:
2.
Consider the following statements:
Salmonella enterica is a gram-positive bacterial pathogen.
Salmonella enterica typhi bacteria causes a gastrointestinal infection.
Salmonellosis is a typhoidal food-borne disease in humans.
Which of the statements given above is/are correct?
3.
The chemicals, 'Glyphosate', 'Carbofuran', 'Monocrotophos' are used for which of the following applications?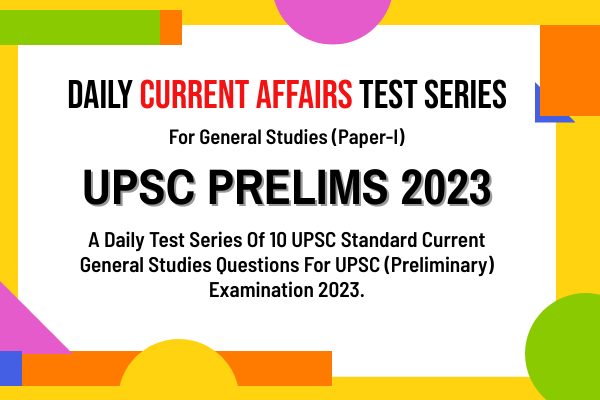 The above questions are part of Daily Current Affairs Test under
UPSC Prelims Test Series - 2023
in GKToday Android Application. This series can be subscribed in the app only.
Download Now
Category: Daily Current Affairs Test for UPSC Prelims Examination 2023
Tags: upsc prelims test series 2023
Latest E-Books