Daily UPSC Prelims Current Affairs – February 23, 2023 [Mock Test]
1.
With respect to data localization in India, consider the following statements:
Srikrishna Committee Report recommended that at least one copy of personal data will need to be stored on servers located within India.
India supported the Osaka Track on the digital economy.
Data localization provides data sovereignty.
Which of the statements given above is/are correct?
2.
Consider the following statements:
Methane Alert and Response System (MARS) was launched at 27th Conference of the Parties to the United Nations Framework Convention on Climate Change.
It is a data-to-action platform, set up to curb methane emissions.
Which of the statements given above is/are correct?
3.
Which of the following statements is/are correct about Financial Stability Board?
It was established by the G7 finance ministers and central bank governors.
It is headquartered in Basel.
It is established as a not-for-profit association under Swiss law.
Choose the correct answer using the codes given below: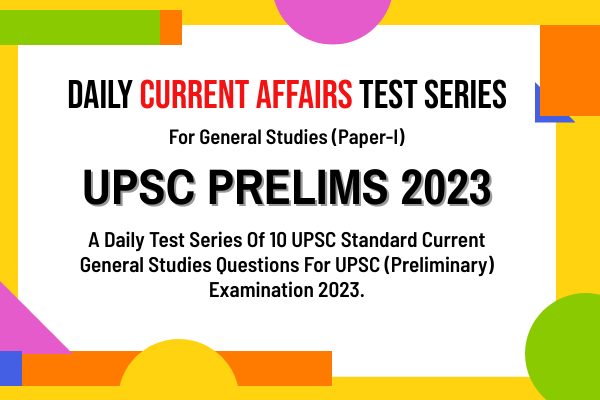 The above questions are part of Daily Current Affairs Test under
UPSC Prelims Test Series - 2023
in GKToday Android Application. This series can be subscribed in the app only.
Download Now
Category: Daily Current Affairs Test for UPSC Prelims Examination 2023
Tags: upsc prelims test series 2023
Latest E-Books