Daily UPSC Prelims Current Affairs – February 11, 2023 [Mock Test]
1.
Consider the following pairs of trilateral defence exercises and respective states:
Dosti – India, Bangladesh and Sri Lanka
IMT TRILAT – India, Maldives and Thailand
SITMEX – India, Singapore and Thailand
Which of the pairs given above is/are correctly matched?
2.
Who among the following has/have been listed among the 500 most influential Muslims globally?
Mirwaiz Umar Farooq
Ayatollah Khamenei
Recep Tayyip Erdogan
Imran Khan
Choose the correct answer using the codes given below:
3.
Consider the following statements:
A lab-grown diamond is chemically, physically, and optically the same as the natural diamond.
Chemical Vapour Deposition is the only process to develop a lab-grown diamond.
CVD mimic the pressure and temperatures found within the earth where natural diamonds are formed.
Which of the statements given above is/are correct?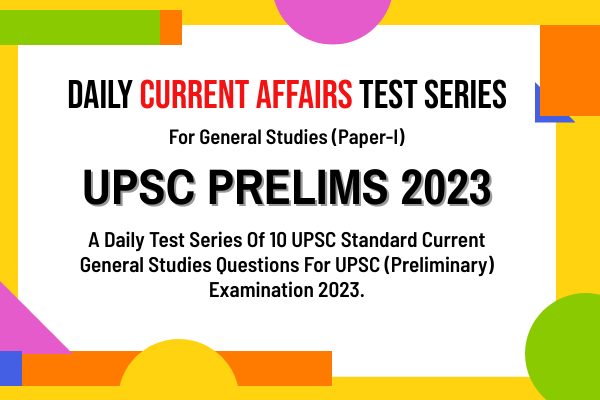 The above questions are part of Daily Current Affairs Test under
UPSC Prelims Test Series - 2023
in GKToday Android Application. This series can be subscribed in the app only.
Download Now
Category: Daily Current Affairs Test for UPSC Prelims Examination 2023
Tags: upsc prelims test series 2023
Latest E-Books