Zoological Survey of India: Climate Change has driven butterflies and moths to higher Himalayas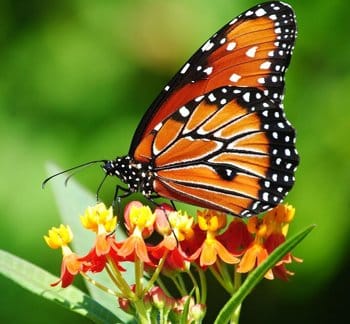 The Study conducted by the Zoological Survey of India says that climate Change has driven Lepidoptera species to higher habitats of Himalayas. Himalayas is home to 35% of Lepidoptera species that are found in India. Lepidoptera species include butterflies, skippers and moths. Skippers are intermediate groups between moths and butterflies.
The study was funded by the Ministry of Environment, Forest and Climate Change.
Key findings of the Study
The study found that at least 17 species of butterfly have moved upwards in the Himalayan slopes. The difference in their current and previous heights was 1000 metres.
Certain species such as tigers and moths had moved 2,000 metres upward as compared to their previous habitat altitudes
Butterflies are sensitive species. Therefore, they are always considered as good indicators of long-term climate change.
The study also found that there has been a decline of 91% of moths in the Himalayan slopes of Uttarakhand, Himachal Pradesh and Jammu and Kashmir.
Two rich hotspots were identified by the study. They were

Darjeeling Hills of West Bengal. Here the ZSI recorded more than 400 species
Kumaon of Uttarakhand. Here, the ZSI recorded 600 species.
About the study
The study was conducted by four years. The study tracked more than 488 species of butterflies and 1,274 species of moths in the states of Himachal Pradesh, Jammu and Kashmir, North Bengal, Sikkim, Uttarakhand, Arunachal Pradesh.
Reasons for the upward movement of the species
The ice caps and glaciers are receding. This is leading to scarcity of water and has been a major reason for the shift of Lepidoptera.
The increase in global average temperature led to the altitudinal shift in vegetation. The grasses and shrubs, the main food crops of the Lepidoptera are now found in higher altitudes
The human habitation at the base of the hills has increased. The biggest hotspots Darjeeling and Shimla have been encroached and the space for butterflies has reduced.
Poaching: One Red Apollo butterfly sell at 100 pounds in international markets.
Month: Current Affairs - October, 2020
Category: Environment Current Affairs
Topics: Climate change • Global warming • Himalayan Glaciers • Himalayas • Zoological Survey of India
Latest E-Books