World Bank: India to grow at 7.2% in 2017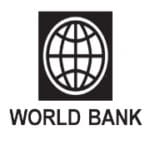 The World Bank's Global Economic Prospects (GEP) has projected a growth rate of 7.2% for India in the financial year 2017 as against 6.8% growth in 2016. Also, the bank in its report expects India's growth rate to remain at 7.5% in 2018 and 7.7% in 2019.
Salient Highlights
The World Bank has kept the global growth forecast in 2017 and 2018 at 2.7% and 2.9% respectively. The bank has cited stronger demand from major advanced economies, increased trade flows to and from China, and a diminished drag from weak demand from commodity exporters  to be the reason for recovery in trade growth in 2017.
The bank has noted that India is recovering from the temporary adverse effects of demonetisation. Despite the slowdown in the growth rate, the world bank has stated that India still remains the fastest growing major economy in the world. According to the bank, the growth projections for China remained unchanged at 6.5% for 2017 and then 6.3% for the next two years 2018 and 2019.
The report has stated that the domestic demand is expected to remain robust in India supported by ongoing policy reforms, especially the introduction of the Goods and Services tax (GST).
World Bank
World Bank is one of five institutions created at the Breton Woods Conference in 1944. World Bank is part of the United Nations system, but its governance structure is different. World Bank's headquarter is situated at Washington DC.
World Bank provides loans to developing countries for capital programmes. World Bank comprises only two institutions viz. the International Bank for Reconstruction and Development (IBRD) and the International Development Association (IDA). In contrast, World Bank Group comprises three more viz. International Finance Corporation (IFC), Multilateral Investment Guarantee Agency (MIGA), and International Centre for Settlement of Investment Disputes (ICSID).
Month: Current Affairs - June, 2017
Topics: Business • Economy • Global Economic Prospects • World Bank
Latest E-Books