What are the benefits for India in signing Defence Logistics Pact with UK?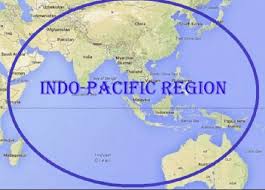 Indi and UK are in the last stages of finalising Defence Logistics Pact. The pact will help in reciprocal use of airfields, bases, spares and supplies. India is looking forward and is pushing towards signing the agreement in the interests of Indo-Pacific region.
India already has Logistics Pact with six other countries that have interest in the Indo-Pacific. These six countries are USA, Japan, Singapore, Australia, France and South Korea
Highlights
The Defence Logistics Pact will help India access range of ports and military bases in the Indo-Pacific region. It will help India access ports and military bases from the Garrisons in the Gulf to Keeling Island in the South Indian Ocean and strategic military locations such as Busan and Okinawa.
Signing the Logistics Pact with the UK will help India access Naval facilities in the Atlantic. This is the first time India will get a chance to access naval facilities in the Atlantic. Also, the agreement will help India counter Chinese influence in the region.
Current Access
India currently has access to the following bases
Busan of South Korea
Okinawa/Iwo Jima of Japan
Cocoa Keeling of Australia
Reunion Islands of France
Guam of USA
After signing the pact, India shall access UK bases in Djibouti and Bahrain.
China in the Indian Ocean Region
The ports of Hambantota in Sri Lanka Gwadar in Pakistan, Kyaukpyu in Myanmar. China also has listening posts in Maldives. This strategy is being deployed by China to protects its trade interest in the major trade routes of the world. They are Strait of Malacca, Strait of Hormuz, Lombok Strait.
India's measures
As a counter move, India has coastal surveillance systems in Bangladesh, Maldives, Mauritius, Seychelles, Reunion, Madagascar. India is also strengthening its ties with USA, Japan and Australia under QUAD to counter Chinese moves. This is mainly because these countries have similar interests like that of India towards free and open Indo Pacific Region.
Month: Current Affairs - October, 2020
Category: Defence Current Affairs • International Current Affairs
Topics: India China • India-UK • Indo-Pacific • Logistics Agreement • Military Bases • Military logistics
Latest E-Books