US President Donald Trump impeached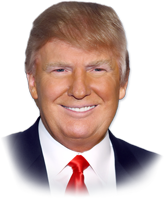 On December 18, 2019, Donald Trump became the third President to be impeached by the US House. He was accused of enlisting foreign government to investigate political rival before 2020 election.
Highlights
The House called for voting process alleging that the President pressurized Ukraine to announce investigations against his political rival Joe Biden ahead of 2020 elections.
The Democrats had majority in the house to impeach the President. It is necessary to prove the charges at the senate as well, where a voting process with two-third majority is essential for conviction.
Impeachment in American History
So far only two American presidents have been impeached. In 1998, President Bill Clinton was impeached on charges of sexual relationship with his intern. However, the senate acquitted him. Before him, in 1868, President Andrew Johnson was impeached. He was acquitted by one vote in the Senate.
In 1974, President Nixon resigned over water gate corruption charges. The judiciary committee approved the articles of impeachment before the house could even pass them.
Impeachment in the US
Article 2 of the US constitution lists the procedure of impeachment of US president. Impeachment does not remove the president from power. It is an accusation, when proved the Senate should decide whether to convict the president of the charges contained.
The impeachment process in the US begins with an investigation by House Committee. When the committee finds out enough evidences to prove the accusation of the president, it enters the house. The house votes and if the majority agrees, the proceedings is taken to the senate. The trial at the senate is overseen by the Chief Justice of Supreme Court. If two-thirds of the senators find the president guilty, he is removed and the vice president takes over.
Month: Current Affairs - December, 2019
Category: International Current Affairs
Topics: Donald Trump • Impeachment • Ukraine • US President • US President Donald Trump
Latest E-Books