Ukraine: Current Affairs, GK & News - 2020-2021
WHO: Cases of Malaria, TB and AIDS are to increase
Published: May 13, 2020
The World Health Organization announced that the number of deaths due to TB, AIDS and Malaria might increase as the entire focus of health care system all over the world is shifting towards COVID-19. Highlights The WHO has made the announcement based on the study conducted by the International Union against Tuberculosis and Lung Disease ..
Month: Current Affairs - May, 2020
Category: International Current Affairs
Topics: AIDS • COVID-19 • HIV • Kenya • Malaria • Tuberculosis • Ukraine • World Health Organization (WHO)
April 26: International Chernobyl Disaster Remembrance Day
Published: April 27, 2020
Every year on April 26, the International Chernobyl Disaster Remembrance Day is being observed. The day was proclaimed by the United Nations and was first observed in 2016. Highlights The International Chernobyl Disaster Remembrance Day was first observed on the 30th anniversary of 1986 nuclear disaster. It is being marked to increase awareness about the ..
Month: Current Affairs - April, 2020
Category: Important Days & Events in Current Affairs
Topics: Belarus • Hiroshima • International Chernobyl Disaster Remembrance Day • Nagasaki • nuclear • Russia • Ukraine • United Nations
Denys Shmygal becomes Ukraine's new Prime Minister
Published: March 5, 2020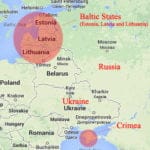 The Parliament of Ukraine recently approved Denys Shmygal as the new prime minister of the country. The previous Prime Minister Oleksiy Honcharuk who assumed charge in August 2019 resigned after he was caught criticising the President. Shymygal, who was serving as the Deputy prime minister in charge of regional development earlier, is the nominee of the ..
Topics: Government of Ukraine • Prime Minister of Ukraine • Ukraine
Iran admits 'It Unintentionally Shot Down Ukrainian Airliner'
Published: January 11, 2020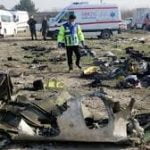 After pressure mounted on the Islamic Republic of Iran in the last 48 hours from the United States and Canada, Iran has reversed its claims of Mechanical failure and has admitted in a statement that the Ukrainian International Airlines Flight 752 was accidentally shot down by as the plane was mistaken as a 'hostile target' ..
Month: Current Affairs - January, 2020
Topics: Canada • Hassan Rouhani • Iran • Islamic Revolutionary Guard Corps • Kyiv • Tehran • Ukraine • Ukrainian Flight 752 • United States
US President Donald Trump impeached
Published: December 19, 2019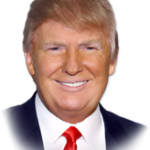 On December 18, 2019, Donald Trump became the third President to be impeached by the US House. He was accused of enlisting foreign government to investigate political rival before 2020 election. Highlights The House called for voting process alleging that the President pressurized Ukraine to announce investigations against his political rival Joe Biden ahead of ..
Month: Current Affairs - December, 2019
Category: International Current Affairs
Topics: Donald Trump • Impeachment • Ukraine • US President • US President Donald Trump
Advertisement