SEBI allows Options Trading in Commodity Futures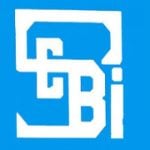 SEBI has allowed options trading on futures contract of commodities. However, the capital market regulator has allowed the commodity derivatives exchanges to initially launch options on futures of only one commodity.
Salient Highlights
SEBI has put in place strict eligibility criteria for the commodity exchanges to start trading in options contract of commodities.
SEBI will allow options trading on futures contract of only those commodities that are among the top five in terms of the total trading turnover value of previous 12 months. Further, the average daily turnover of underlying futures contract of such commodities in the previous 12 months should be minimum Rs200 crore for agricultural and agri-processed commodities, and Rs1,000 crore for other commodities.
SEBI has asked the commodity exchanges to follow robust risk management measures. It has also come up with necessary guidelines with respect to the product design that need to be adopted for trading in options on commodity futures.
SEBI has mandated the commodity derivatives exchanges which are willing to commence trading in options contracts to seek its prior approval.
Background
Commodity Exchanges have been requesting SEBI for a long time to permit options trading in commodities be allowed. Last year, SEBI had agreed to permit options trading but some legal requirements remained unfulfilled.
Options Contract: It is a derivative product that offers an investor the right to purchase without any obligation to buy at the specified price/date.
Futures Contract: It is a contract between two parties where both parties agree to purchase or sell a particular commodity or any other financial instrument at a predetermined price at a specified time in the future.
SEBI
SEBI is the statutory regulator for the securities market in India established in 1988. It was given statutory powers through the SEBI Act, 1992. SEBI's headquarters is in Mumbai, Maharashtra. SEBI's mandate is to protect the interests of investors in securities, promote the development of securities market and to regulate the securities market. The Key function of SEBI is to regulate stock exchanges and other securities markets.
Month: Current Affairs - June, 2017
Topics: Business • Economy • Securities and Exchange Board of India (SEBI)
Latest E-Books