Russia produces COVID-19 vaccines for animals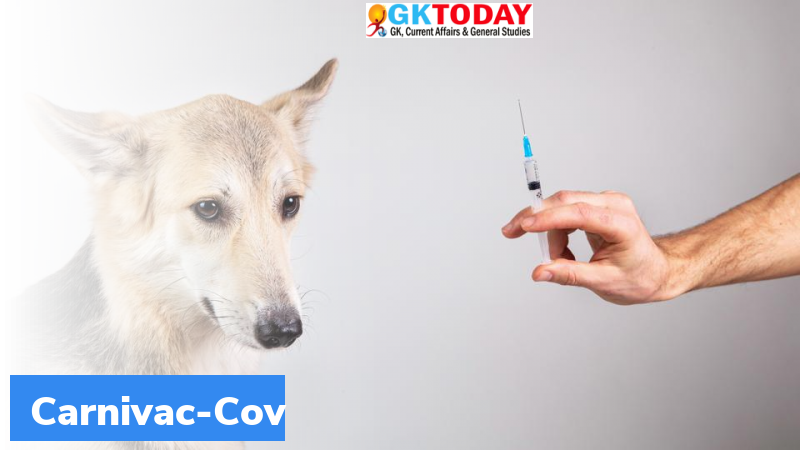 Russia recently produced the first batch of COVID-19 vaccines for animals. The name of the vaccine is Carnivac-Cov. The World Health Organisation recently confirmed the possibility for transmission of virus between humans and virus.
Evidences
In 2020, Denmark killed more than 17 million minks after the country concluded that the virus has passed from humans to minks. In Denmark, the virus transferred to mink from humans. It then transferred back to humans as mutated strains.
About Carnivac-Cov
It was produced by Rosselkhoznadzor, a federal service for Veterinary and Phytosanitary Surveillance in Russia.
The Russian scientists believe that the use of the vaccine will help to prevent virus mutations.
The results of the vaccine trials say that it has good immunogenic effect.
Response to the COVID-19 animal vaccine
According to Russia, countries such as Lebanon, Kazakhstan, Poland, Greece, Germany, Austria, Iran, Argentina, South Korea have expressed interest in purchasing the vaccine.
Transmission of COVID-19
COVID-19 mainly spreads through human-to-human transmission. However, there is evidence of human to animal transmission. This is possible mainly because it is a zoonotic virus.
Zoonosis
It is an infection caused by pathogens such as virus, bacteria. Zoonotic infection are mainly those infections that jumped from animals to humans.
Apart from COVID-19, the other zoonotic diseases are Ebola virus disease and salmonellosis. Earlier HIV was a zoonotic disease. However, it has now mutated into a human only disease.
Other zoonoses such as swine flu and bird flu occasionally recombine with human strains to create pandemic such as 2009 Swine flu and 1918 Spanish flu.
Month: Current Affairs - May, 2021
Category: International Current Affairs
Topics: Carnivac-Cov • COVID-19 • COVID-19 vaccines • Ebola • HIV • Spanish Flu • Swine Flu • WHO • World Health Organisation (WHO) • World's 1st animal vaccine for Covid • Zoonosis
Latest E-Books