US Researchers discover the function of human appendix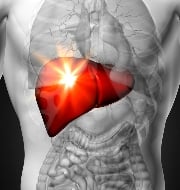 Researchers from Midwestern University have identified the function of the human appendix, often viewed as a vestigial organ with little-known use.
They discovered that the human appendix has evolved at least 30 times and even possibly up to a maximum of 41 times throughout the mammalian evolution.
Key Facts
According researchers, once the appendix appears in human body, it never disappears, suggesting that the organ likely serves an adaptive purpose.
This may be due to evolutionary reason of the human body that never got rid of the appendix as it doesn't harm most people, there's simply little evolutionary pressure to eliminate the body part.
It was found that species with appendix have higher concentrations of immune (lymphoid) tissue in cecum (part of the large intestines), thereby suggesting that appendix could serve as a secondary immune organ.
The appendix might also function as a "safe house" for helpful gut bacteria as lymphatic tissue can stimulate the growth of beneficial gut bacteria. Thus, fulfilling an important role in our bodies.
Month: Current Affairs - January, 2017
Topics: Biology • Human Organs • Science and Technology • US
Latest E-Books