Researchers developed a web-based tool to monitor fake news on Facebook, Twitter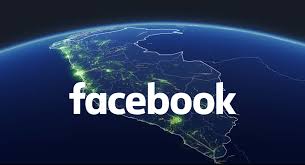 A web-based tool to monitor the spread of fake news on social media platforms has been developed by the Researchers from the University of Michigan in the     US. The tool uses a Platform Health Metric called the Iffy Quotient and will supposedly draw data from two external entities namely NewsWhip and Media Bias/Fact Checker.
Working of the tool
The News Whip will collect URLs from hundreds of thousands of sites each day and then it will gather information about the engagements of these sites on Facebook and Twitter.
The Iffy Quotient will fetch information by querying NewsWhip for the top 5000 most popular URLs Facebook and twitter.
Then the tool will check using the information at Media Bias/Fact checker whether the URL has been classified as iffy, ok, or unknown.
Newswhip
It is a social media engagement tracking firm to collect URLs of thousands of       sites everyday and collect information whether these sites have involvement in Facebook and Twitter.
Media Bias/Fact Checker
It divides the URL into three categories, 'Iffy' if the website is on a questionable source or a conspiracy list and 'OK' if the websites on the lists such as Left Bias, Right Bias or Satire, and 'Unknown' if the website is not on any of the lists.
Month: Current Affairs - October, 2018
Topics: Facebook • Fact Checker • Fake news • Media Bias • NewsWhip • Social media • Twitter
Latest E-Books